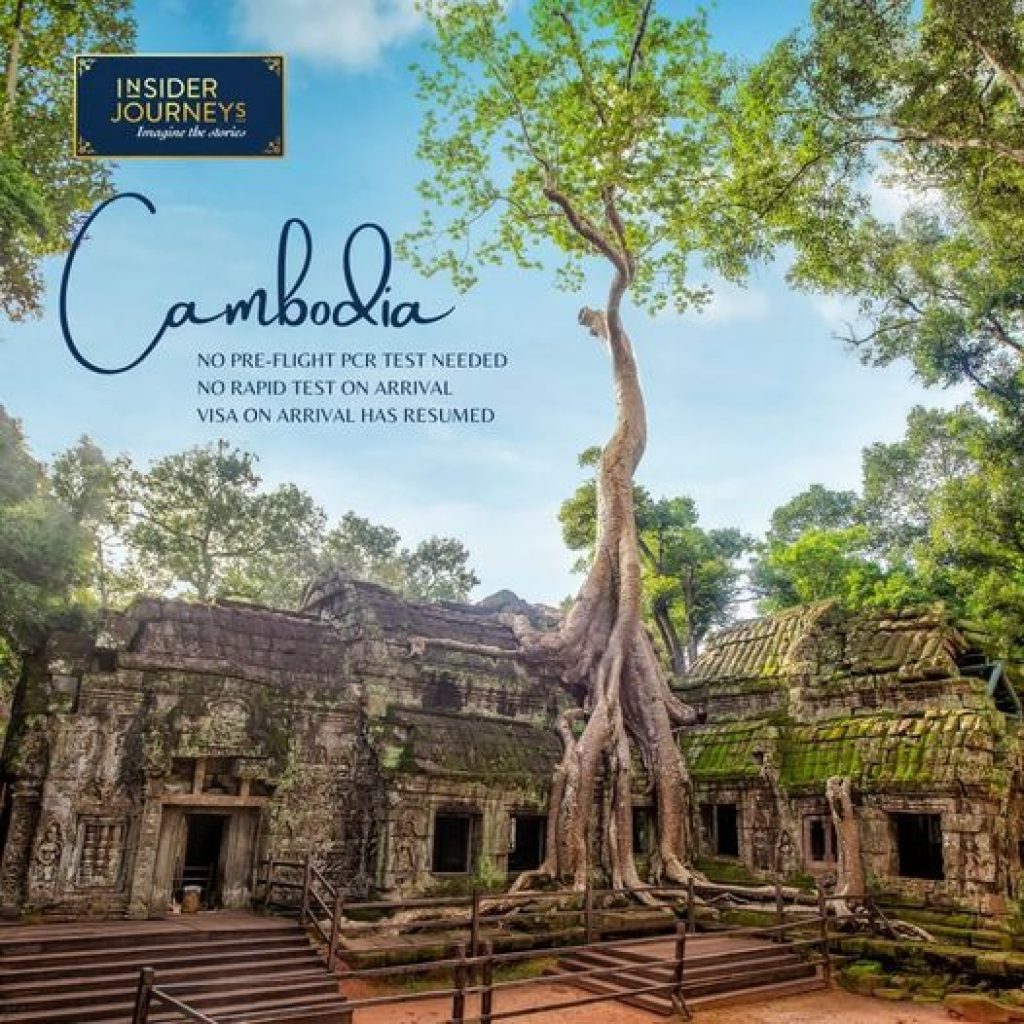 Great news just keep on coming! Now is really the best time to visit Cambodia. Yesterday (17th March 2022) entry requirements for international tourists have been further relaxed. In addition to the above information, visas-on-arrival are valid for all eligible international travellers by air, land or water.

Cambodia continues to recommend travellers to perform a self rapid test before their travel but NO documents are required for proof on arrival. The purchase of COVID-19 health insurance by FORTE Insurance is recommended. Any compulsory testing might still depend on transit destinations.

Unvaccinated travellers are still subject to a mandatory 14-days quarantine. Chat with our agents if you have questions.

See you in Cambodia!