Thailand's northern capital offers a diverse array of activities and attractions to inspire and engage guests during their stay at Akyra Manor Chiang Mai. The hotel's designer facilities, bespoke services, and thriving urban location known for its buzzing, eclectic vibe offer unique opportunities for creative pursuits.
Boasting a rooftop infinity swimming pool and situated just a short stroll from Nimman Haemin Road, Akyra Manor Chiang Mai is a luxurious all-suite hotel with free Wi-Fi access. The spacious urban suites are air-conditioned and provide a sofa seating area, an LCD TV and an outdoor spa bath on the balcony. Guests can enjoy an Italian meal at Italics and drinks can be ordered at Rise, the hotel's rooftop bar. Akyra Manor Chiang Mai is less than 1.9 miles from the city centre and a 15-minute drive from Chiang Mai International Airport.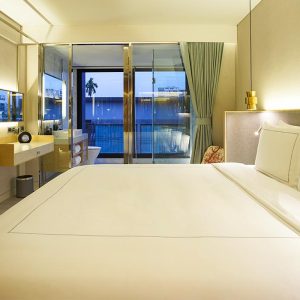 About the Rooms
Akyra Manor Chiang Mai offers just 30 sanctuaries, comprising of 23 Premier Suites at a generous 610 sq ft and seven expansive Manor Suites of 1050 sq ft. An outdoor hot tub, lavish bathroom and courtyard are the focal point of each suite – a great leap forward in stylishly different and smart design.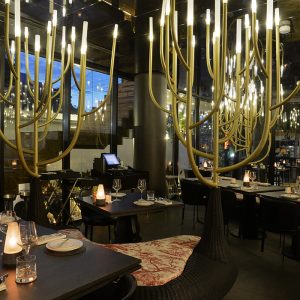 About Dining
Italics Restaurant offers a new take on traditional Thai and Italian meals, serving a deli menu, 13-inch Pizza's and the best coffee in the area during the day and at night. After Dinner head up to the RISE Bar, where the socialites of Thailand can be seen sipping on signature cocktails or sampling the tapas made to order.

About Facilities and Recreation
For a hotel of this size the facilities are excellent. Aside from the rooftop pool, there's a small gym and spa treatments can be arranged in your room. The hotel's excellent English-speaking staff can arrange everything from art lessons with local university professors to temple photography tours and cooking classes. Guests can also take advantage of complimentary bicycles.
Please note that this is not a live online booking engine. By submitting your booking inquiry, does not confirm the  booking yet. Our reservation will get back to you with a confirmation and prices. Once you have received our proposal, you have the opportunity to review it before finalising the booking with us.