Our Small Group Journeys let you experience with all your senses… gazing on the mighty limestone peaks of Halong Bay, Vietnam; inhaling the aromatic steam rising from a bowl of ramen noodles in Sapporo, Japan; treading the well-worn path through the jungle to witness the sunrise over Angkor Wat in Cambodia. All our departures are guaranteed with a minimum of 2 guests and frequent departures allowing you secure freedom for planning your holidays.
All Small Group Journeys

China

Sri Lanka

Vietnam

Cambodia

Laos

Myanmar

India

Japan

Multi Country

Thailand

Indonesia

South Korea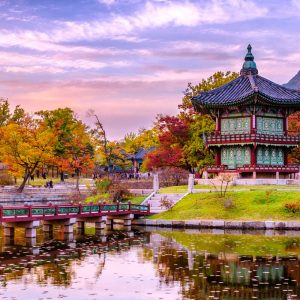 View the incredibly spectacular Haedong Yonggung Temple as it overlooks the ocean. Visit the six hundred year old UNESCO World Heritage Hahoe Village. Spend a morning learning and experiencing the temple life of monks.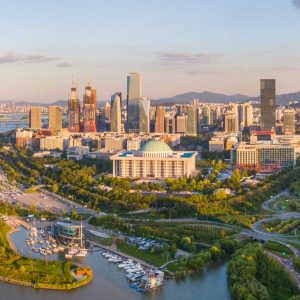 Take a cooking class to learn how to create your own bibimbap, one of the most famous dishes of Korea. Peer across the DMZ at the 38th parallel into North Korea. Experience and learn about the temple life of monks…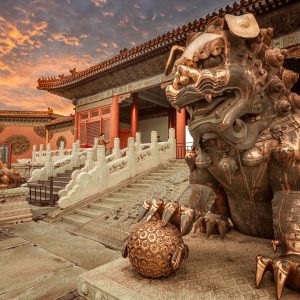 Wander through the narrow laneways of Beijing's ancient 'hutongs' where its people have lived and traditions have evolved for centuries. Visit the Giant Panda Research & Breeding Base to learn about these endangered animals, and the conservation and breeding initiatives…
Known as the Dragon's Backbone, spend time taking in the spectacular rice terrace scenery of Longsheng during an overnight stay at a beautiful lodge. Visit a village in the southern countryside for an interactive experience to learn about rural life…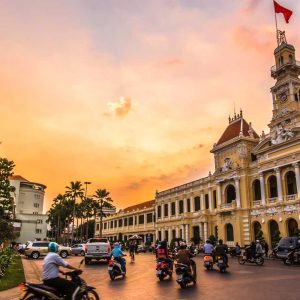 Venture to the Mekong Delta and spend the day exploring the many palm fringed canals, local temples and markets. Start your day like a local as you explore the bustling streets of Phnom Penh whilst on a cyclo. Journey along…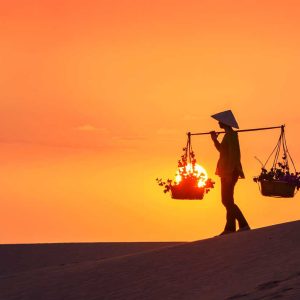 Escape the crowds and travel by tuk-tuk to Angkor Wat for sunrise over Angkor Wat's famous spires. Enjoy a hands-on traditional Lao-style cooking demonstration at the Bamboo Experience cooking school. Learn about the typical ingredients used in Lao cooking and…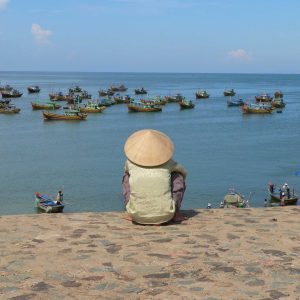 Journey along the meandering canals and meet the local people as you discover the beauty of the Mekong Delta on a three night river cruise before a speedboat journey to bustling Phnom Penh. Take a Tuk Tuk to Angkor Wat…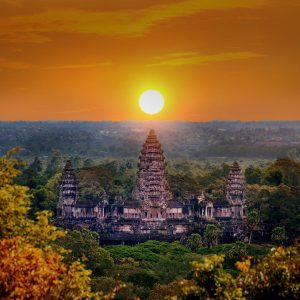 Before dawn, travel to Angkor Wat and explore the grounds by torchlight before watching the sun rise over Angkor Wat's famous spires. Journey through the Cambodian countryside before entering Angkor Thom where you will gain your first view of the…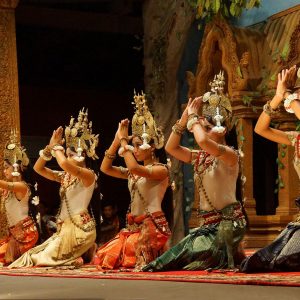 Admire the stunning sunrise over the tops of Angkor Wat and the surrounding temples. Take a boat ride to visit the unique floating village of Kampong Phluk and learn about the fascinating life of the local people. Glide through the…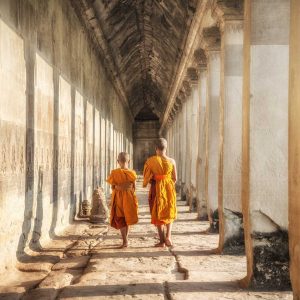 Take in the views of Phnom Penh whist enjoying some welcome drinks upon your hotels rooftop bar. Travel through the Cambodian countryside to the lesser known temple of Beng Mealea which has been overgrown by the encroaching jungle. Get to…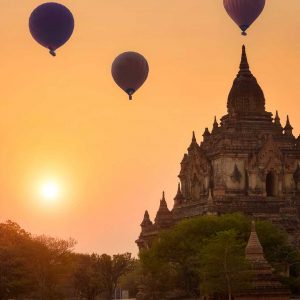 Explore the bustling streets and markets of Bagan whilst sampling delicious snacks along the way. Glide on a canoe down the narrow channels to Kaylar Village which is famous for its floating gardens. Take in the breathtaking views of Shwedagon…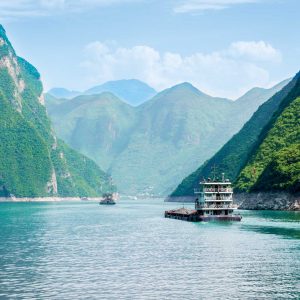 Wander through the narrow laneways of Beijing's ancient 'hutongs' where its people have lived and traditions have evolved for centuries. Visit the Giant Panda Research & Breeding Base to learn about these endangered animals, and the conservation and breeding initiatives…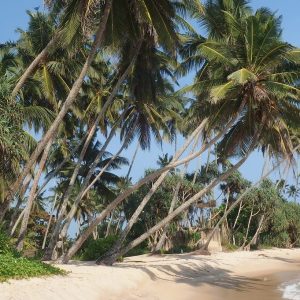 Observe leopards on safari in Yala National Park. Referred by locals as the Eighth Wonder of the World – Sigirya is the most visited highlight in Sri Lanka. Search for the world's largest creature,the Blue Whale on a morning cruise…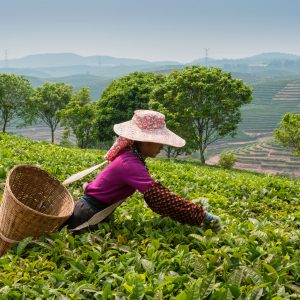 Visit one of Anuradhapura's most revered Buddhist temple sites, Ruvanvelisaya Dagoba, where a fantastic atmosphere is created by the many visiting pilgrims. Enjoy a fascinating walking tour of Colombo's Pettah market where everything from electrical goods to fresh produce is…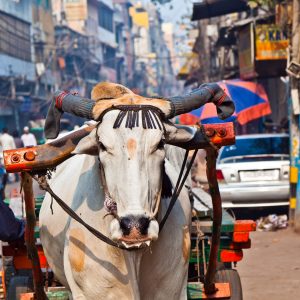 Experience Old Delhi on a rickshaw ride tour to see the way of life. Experience the life of this ancient city, Varanasi on a boat ride with traditional flute artist. Wander through the Ghats of Varanasi and enjoy local snacks…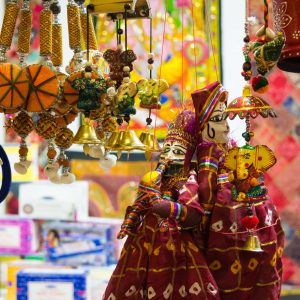 Visit Taj Mahal – A Symbol of Love. The love of a man for his wife is preserved in the gleaming white marble of the Taj Mahal. Take a Game ride in one of the finest jungles (forest) of India…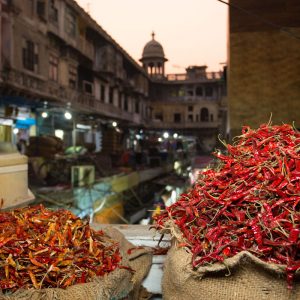 Visit to DakshinaChitra – Which showcases "A Picture of the South". It is an exciting cross cultural living museum of art, architecture, lifestyles and crafts of South India. Walk through the French Quarter of Pondicherry, which will leave you spellbound…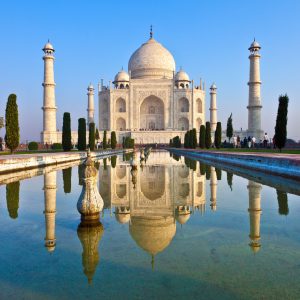 Experience Old Delhi in a rickshaw ride tour to see the way of life. Visit Taj Mahal – A Symbol of Love. The love of a man for his wife is preserved in the gleaming white marble of the Taj…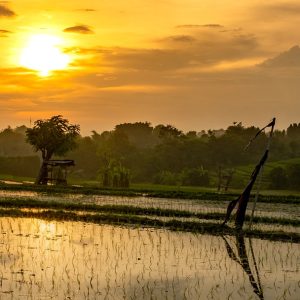 Start your day on a cliff edge where you will have a breath taking view of Indonesia's surrounds. Immerse yourself in the incredible natural delights of Bali as you observe dolphins in their natural habitat. Be warmly welcomed into a…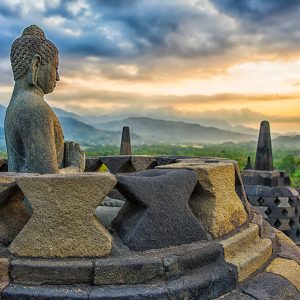 Rise early to be rewarded with the spectacular views of thr largest Buddist temple at sunrise. On Indonesia's famous train travel to Yogyakarta pass picturesque views. Feel the breeze run through your hair as you enjoy a rickshaw ride to…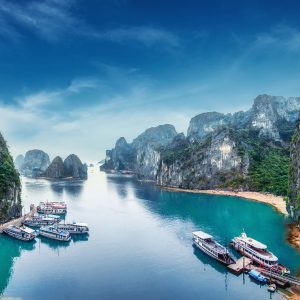 Discover the unique history and culture of Hanoi, Vietnam's Capital as you walk the busy streets and alleyways of the Old Quarter. Cruise the waters of Halong Bay on a traditional junk boat. Take in the stunning scenery and feast…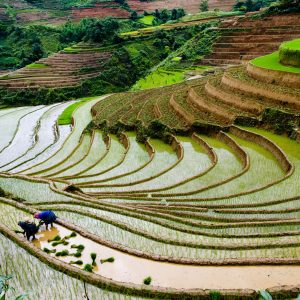 Be enchanted by the smiling locals and bustling streets of Hanoi and Saigon, the two largest cities in Vietnam. Cruise the pristine emerald waters of World Heritage listed Halong Bay on a traditional junk boat. Explore the relics and living…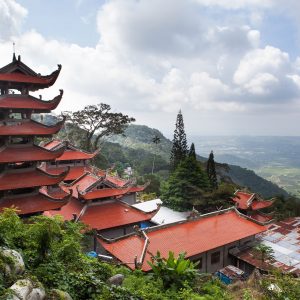 Cruise the waters of the picturesque Halong bay on a traditional junk boat. Take in the stunning scenery and feast on fresh local seafood. Enjoy a scenic train ride between Hanoi and Sapa – a spectacular journey which winds through…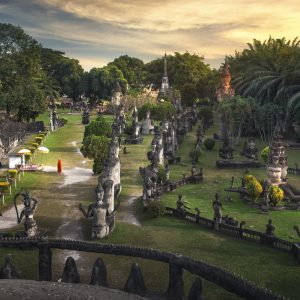 Start the day like a local as you savour a traditional Lao coffee at a local coffee stall in Vientiane. Enjoy a breathtaking Mekong cruise and take in the views of its surrounds whilst the sun sets. Visit a traditional…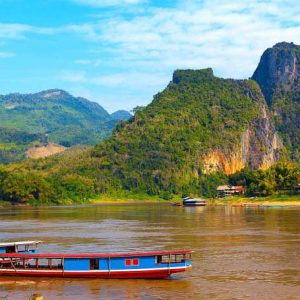 Discover the world of coffee with Mr Kamsouk around the Bolaven Plateau on an old army Jeep. Cycle around tranquil Don Daeng Island, nestled in the middle of the 4,000 Islands region. Stop at local villages along the way and…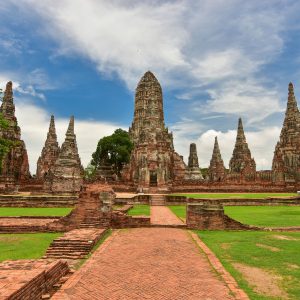 Discover the Lord Buddha's Footprint, something few travellers will get to experience. Venture to the Heow Suwat waterfalls with its spectacular views made famous in the film 'The Beach'. Delve into the history of Thailand at the Jeath War museum…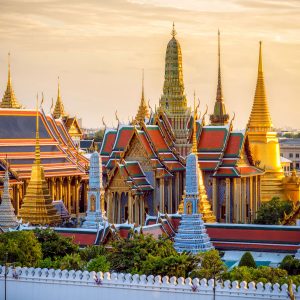 Explore the Wat Pho, which is one of the oldest temples in Thailand. This sacred place was previously an initiating school where monks were educated. Travel by tuk tuk as you explore the local street food Bangkok has to offer.…
Use the viewer below to turn the pages of our brochure. Or, download your own copy of our digital brochure "SMALL GROUP JOURNEYS | by Insider Journeys" by clicking the "DOWNLOAD" arrow at left upper corner below