Destination Overview THAILAND…
The only country in Southeast Asia never colonized, Thailand was known for centuries as Siam until 1939 and again between 1945 and 1949. On May 11, 1949, an official proclamation changed the name of the country to 'Thailand' or 'Prathet Thai' (in Thai language), by which it has since been known. The word 'Thai' means 'Free', and therefore 'Thailand' means 'Land of the Free.'

Thailand's distinctive and unparalleled characteristics stem from Indian and Chinese influences (harmoniously blended by Thai eclecticism), rich ethnic diversity, abundant natural and human resources, and over seven hundred years of cherished independence. Thailand's traditional culture is delicately tuned to the time-honoured Buddhist's non-confrontational approach to life, and ideals of charity, tolerance and loving-kindness.
Thailand is the perfect year-round sunny destination for cultural tours and leisurely beach vacations.
Located wholly within the tropics, Thailand encompasses diverse ecosystems, including the hilly forested areas of the northern frontier, the fertile rice fields of the central plains, the broad plateau of the northeast, and the rugged coasts along the narrow. From its tropical paradise islands with their crystalline waters and white powder beaches, its sleepy river villages and remote temples, to the nonstop hustle and bustle of its vibrant capital, there is something for everyone in Thailand. Last but not least Thailand is the culinary hub of Asia, which offers a variety of cuisines for every taste.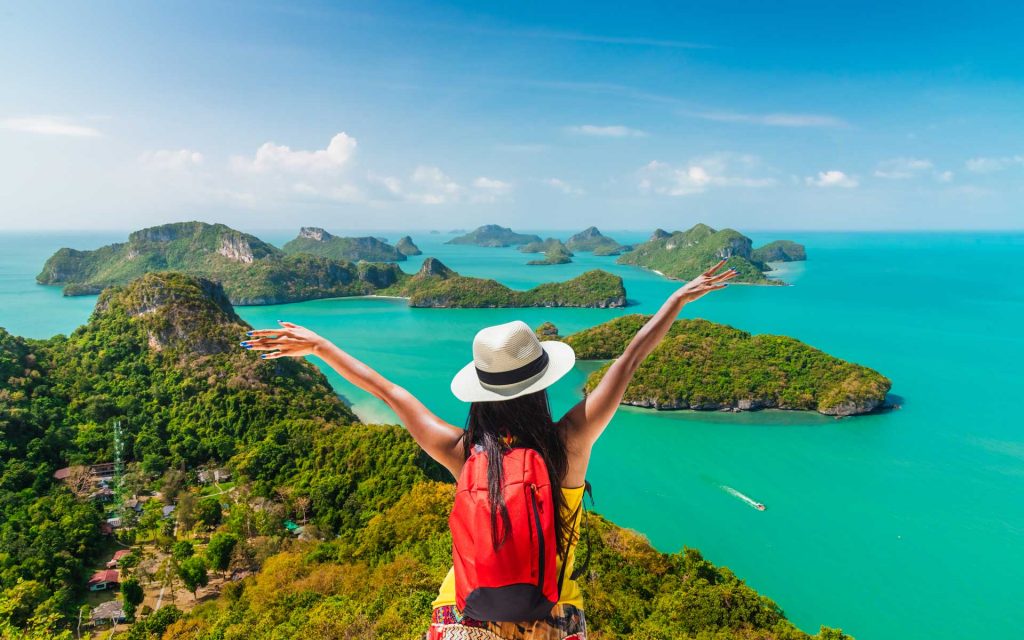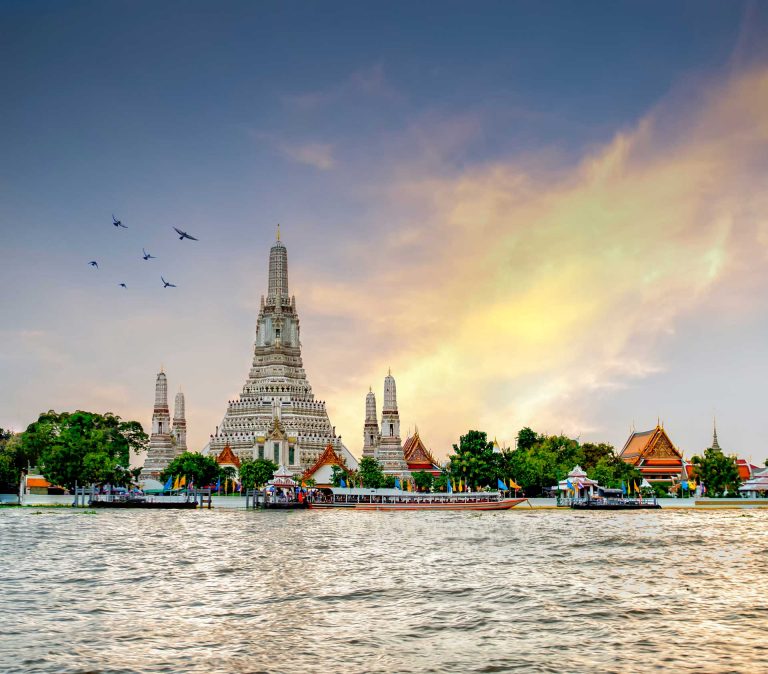 Bangkok – The capital of the country, and by far Thailand's largest city. It is one of Asia's most cosmopolitan cities with magnificent temples and palaces, authentic canals, busy markets and a vibrant nightlife that has something for everyone. Bangkok contains, from exotic temples to modern shopping malls, which make shopping an integral part of any Bangkok holiday.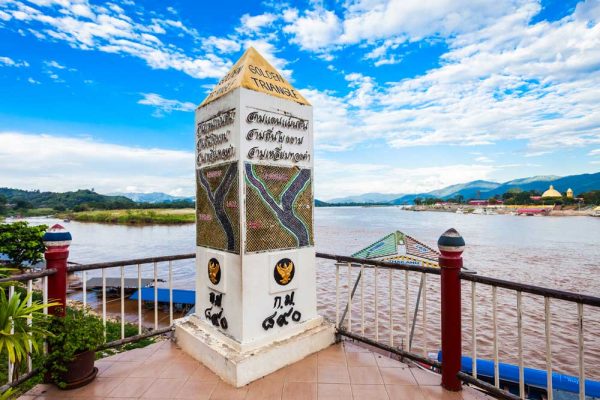 Chiang Mai – Surrounded by mountains and lush countryside, Chiang Mai is much greener and quieter than the capital, with a cosmopolitan feel. It is a charming city with a laidback atmosphere, submerged in history and culture, and full of charm. Thailand's "Rose of the North" is a cultural and natural wonderland with ethnic diversity, a multitude of attractions and welcoming hospitality.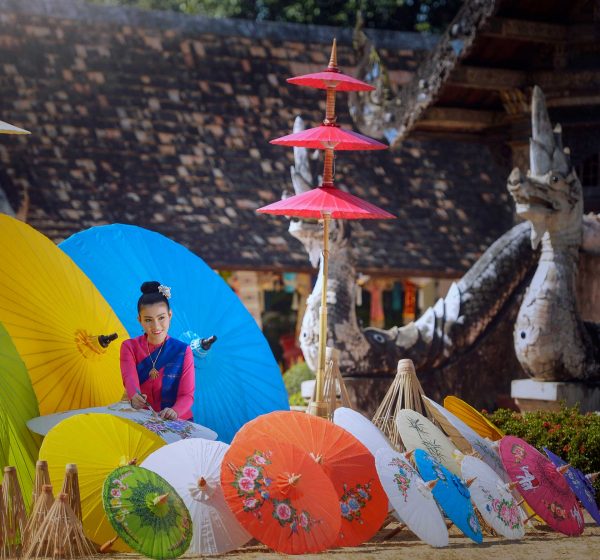 Chiang Rai – Chiang Rai is a land of outstanding natural beauty, where visitors can visit remote hill tribes, spot exotic wildlife, and check out the golden triangle, the former centre of the world's opium trade. A traveller's paradise, endowed with abundant natural attractions and antiquities. Attractions range from ruins of ancient settlements and Buddhist shrines to magnificent mountain scenery and hill tribe villages.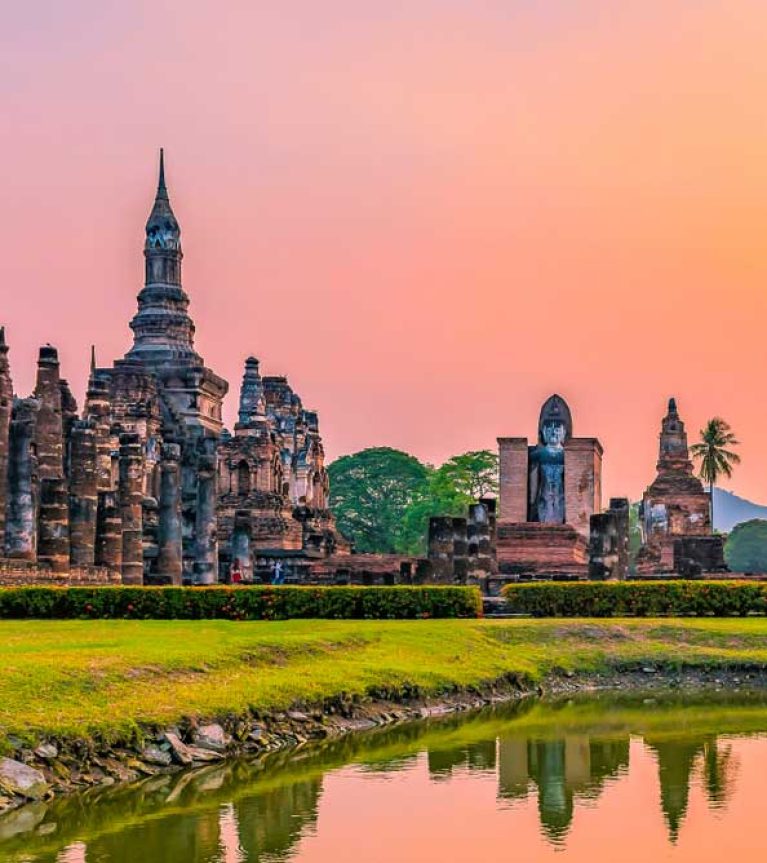 Sukhothai – The superb temples and monuments of this great city have been lovingly restored, and Sukhothai Historical Park, a UNESCO World Heritage Site, is a must-see for all travellers, particularly in the evening when the graceful Buddha images are illuminated by lights while exploring the grassy, tree lined park via bicycle, or most spectacularly, during the Loy Krathong festival, when hundreds of candle-powered, floating lanterns are released into the sky.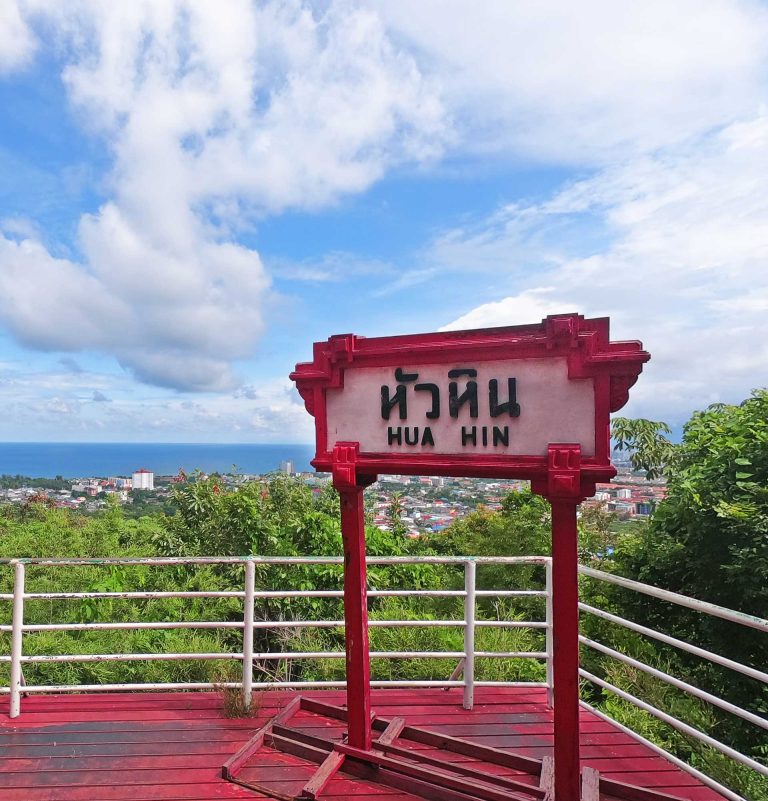 Ayutthaya – Once considered the most spectacular city on Earth, the ruins of the capital of the Kingdom Ayutthaya is now easily accessible from Bangkok by car, train, or boat as either a daytrip or overnight excursion. Visitors can marvel at its grandeur reflected through numerous magnificent temples and ruins concentrated in and around the city, which is located upon an "island" surrounded by the Chao Phraya, Pa Sak and Lopburi Rivers.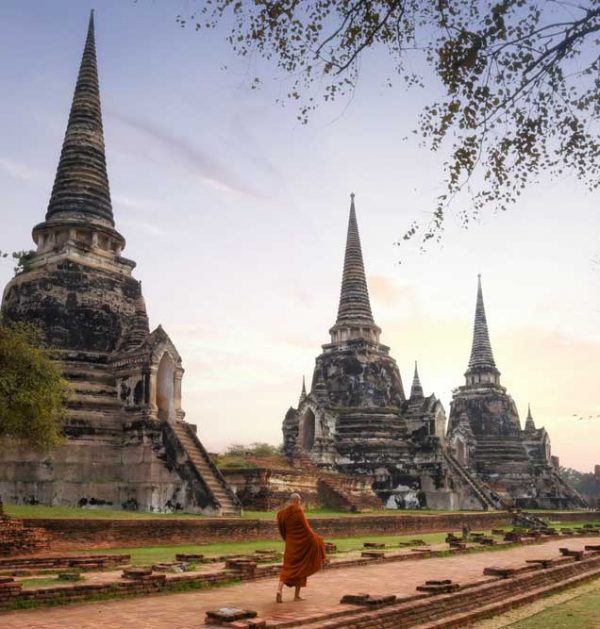 Hua Hin – A quiet and relaxing seaside resort ideal for wonderful vacation, a reasonable 2.5 hours drive down from Bangkok. Besides just sunbathing, snorkelling and swimming, visitors can also enjoy golf, spas, caves, peaks, waterfalls, shops, seafood and nearby national parks. Hua Hin, one of Thailand's premier beach resort towns on the Gulf of Thailand and features a beautiful, powdery sand beach, numerous seaside seafood restaurants and a lively night market.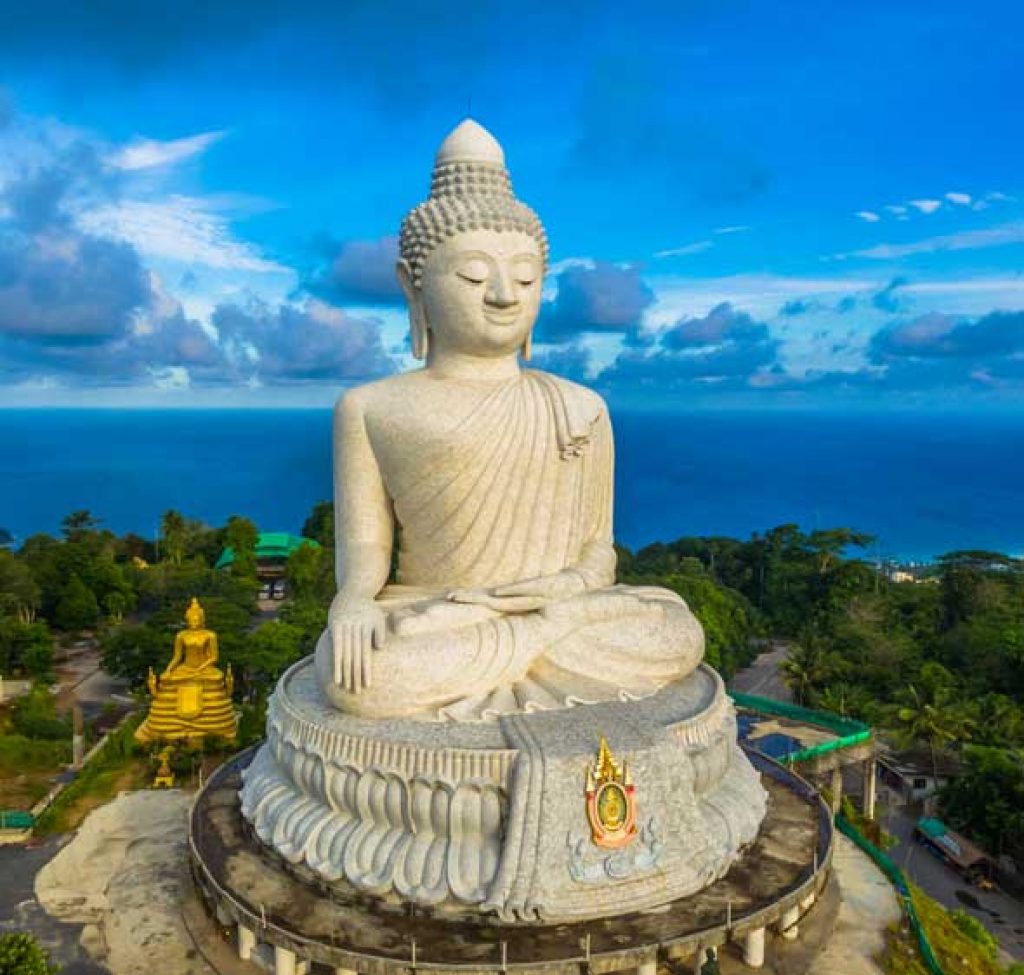 Phuket – Spectacular scenery, stunning tropical sunsets and warm blue sea await you in one of Asia's most popular beach destinations. This fun island provides an unbeatable combination of perfect silky soft white palm-lined beaches, superb hospitality and great value accommodation, not to mention an active nightlife! Phuket a complete tourist destination that offers a lot more beyond its natural heritage of sea, sand, forest, and world-renowned diving sites.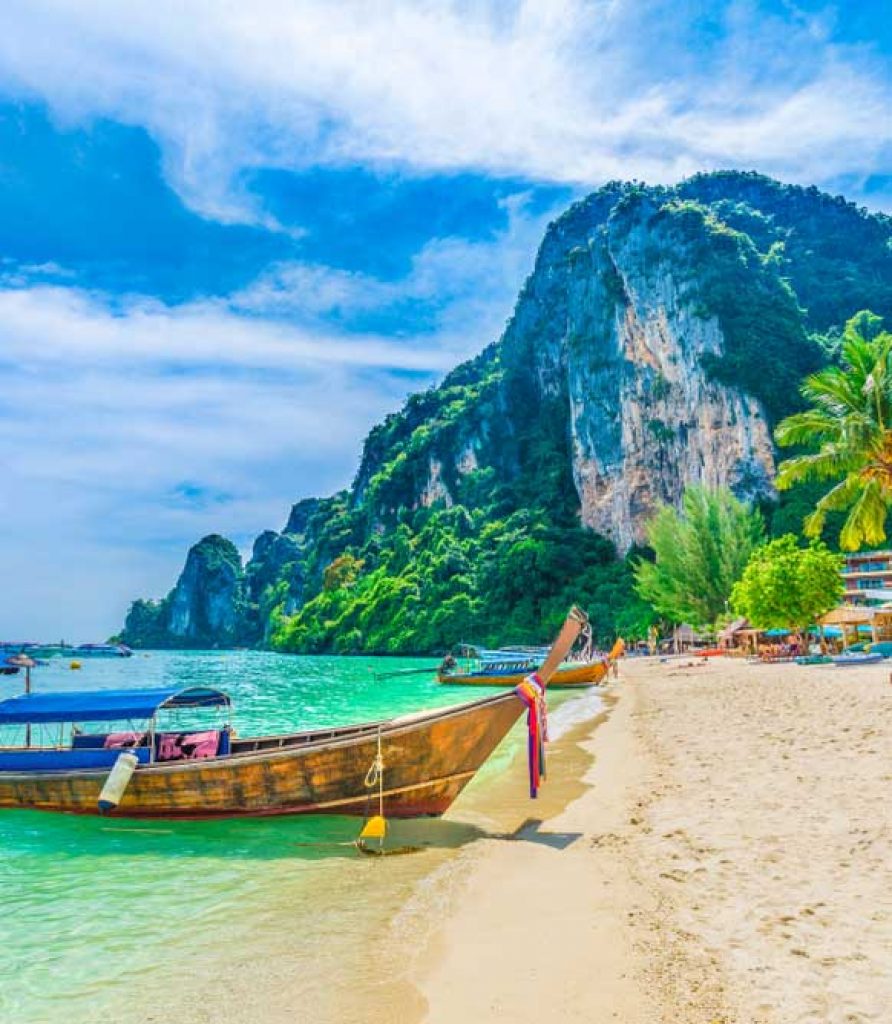 Koh Phi Phi – This is Thailand's Shangri La: a paradise where you can cavort in azure seas and snap pictures of long-tails puttering between craggy cliffs. One of the most beautiful of the Thai islands, there are still plenty of places for a party! One of the most unique and attractive clusters of islands in the world, Koh Phi Phi is an idyllic island retreat that features a number of beaches that feature a variety of accommodation options and many outdoor activities.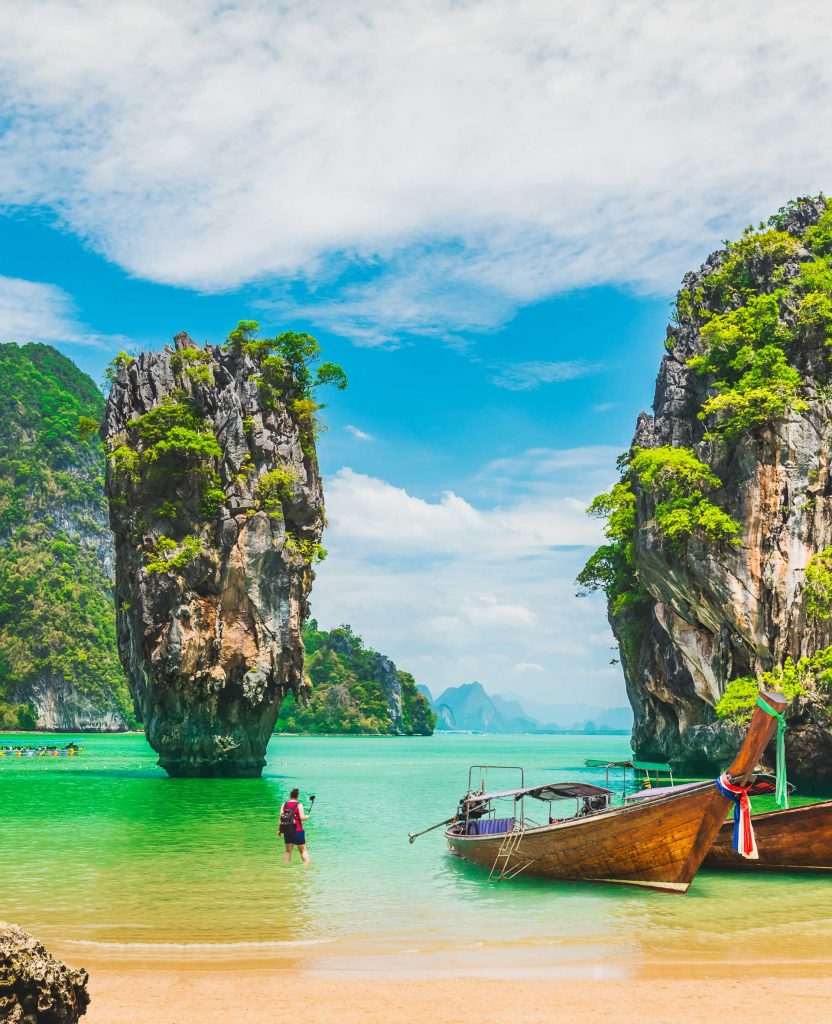 Krabi – A top destination as a result of its natural attractions including, white beaches, crystal clear water, extensive coral reefs, numerous caves and waterfalls, and over 130 islands, including Koh Lanta and the jewels of the Andaman coast. Krabi, a province on southern Thailand's Andaman coast, is an almost otherworldly region of labyrinthine archipelagos, where islands seem to erupt vertically out of the sea and secluded beaches are only accessible by colorfully adorned long tail boats.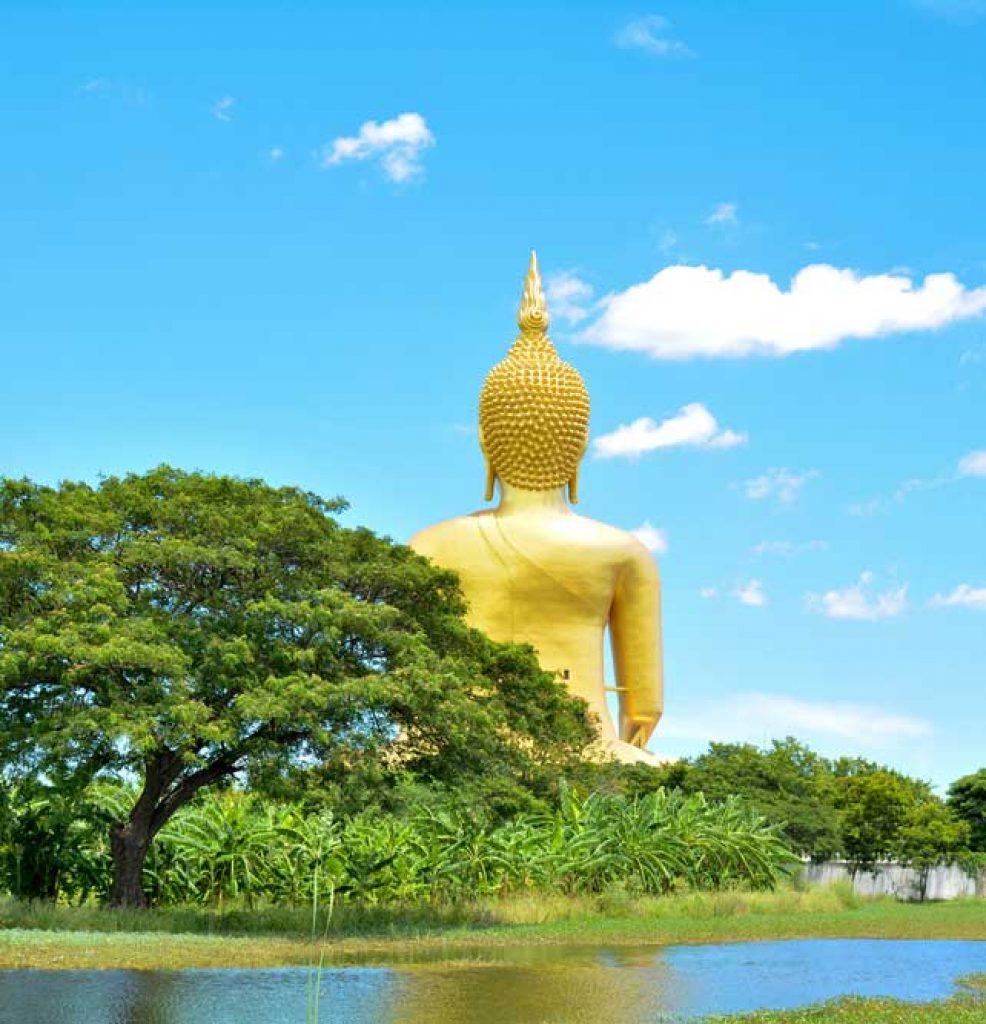 Koh Samui – An island of natural beauty and charm where life can be as active and fast paced or laidback and relaxed as you want. Beautiful white sand beaches, clean, clear warm water; lush tropical gardens and gentle ocean breezes await. Samui is easily accessible, features beautiful beaches and a variety of activities, and caters to visitors on any budget. Ko Samui, Thailand's second most popular island destination, is located in the Gulf of Thailand.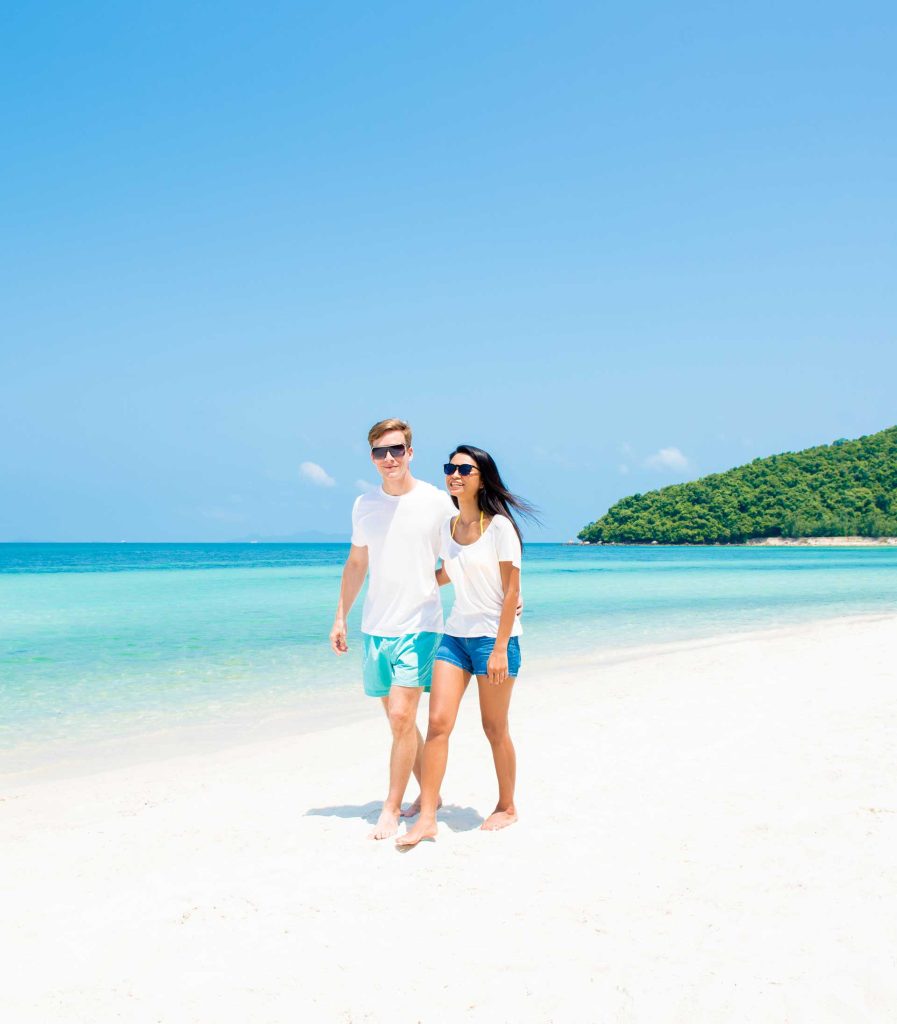 Koh Kood – Far quieter and less developed than neighboring Koh Chang, Koh Kood is a pristine island ideal for a relaxing beach holiday. Koh Kood is located near the Cambodian border and consequently has an ethnically mixed population. Despite being the fourth largest island in Thailand, Koh Kood has managed to remain an unspoiled slice of tropical heaven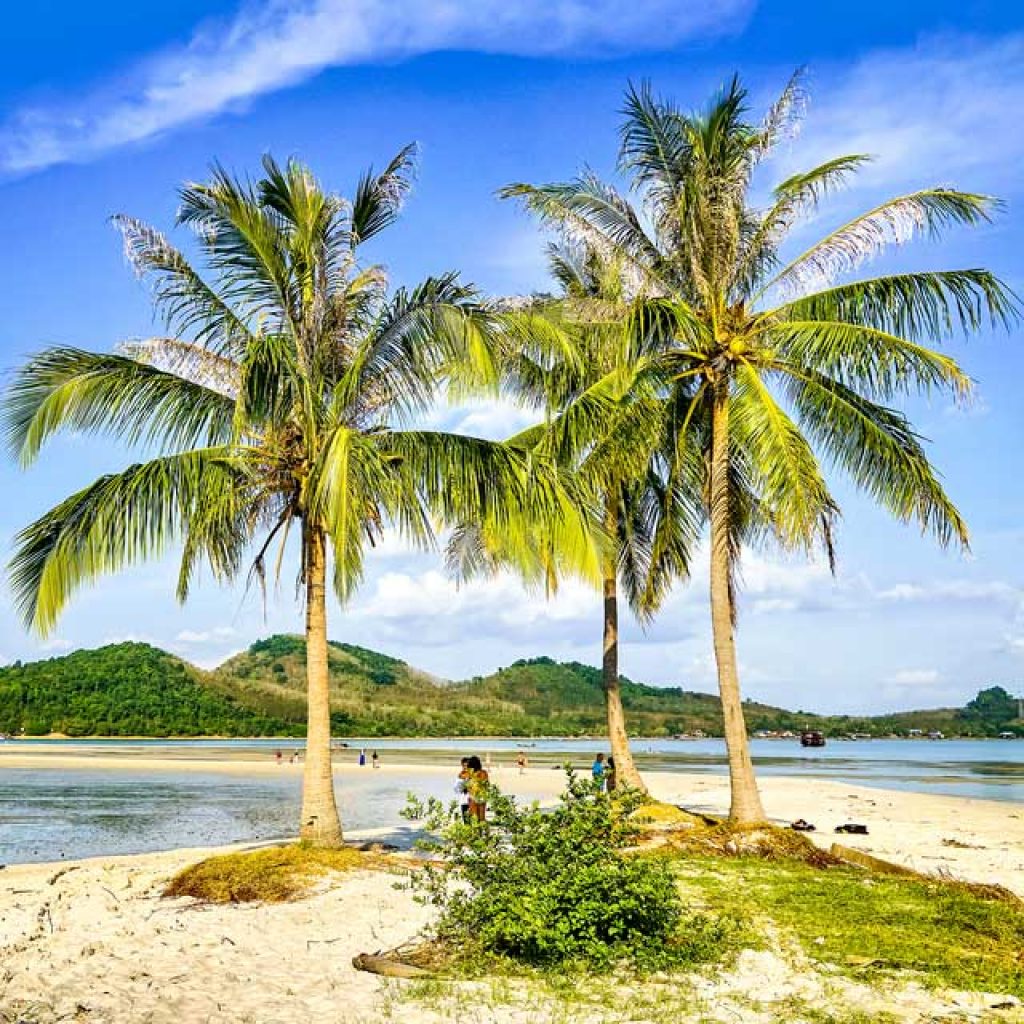 Koh Chang – Also known as Elephant Island, Koh Chang is popular with those wanting to dive at the Mu Ko Chang National Marine Park and explore the underwater coral gardens. With no less than 50 offshore isles, Koh Chang boasts the finest red gems, sweet Rakam fruits, the historic Koh Chang Naval engagement, and is the eastern-most province in Thailand.
Thailand Small Group Journeys
Thailand Private Journeys