Ecuador is the smallest Andean country in Latin America. Located between Colombia and Peru and where the equator line crosses all 4 regions of the country: the unique Galapagos Archipelago, the undiscovered Pacific coast, the high scenery Andean highlands and the pristine Amazon basin. This friendly country is mega diverse and absolutely a visit worth.

Top Highlights

Volcanoes
The Cotopaxi volcano is one of the highest active volcanoes in the world and is an almost perfect snow cone that stands at 5,897 meters of altitude. It is unique to the planet and is perhaps the greatest symbol of natural geography recognized throughout the world. The Cotopaxi is in the area called "Avenue of the Volcanoes", the set of volcanoes of the central and northern Sierra of Ecuador.

Bananas
Ecuador is one of the world's top banana producers and the country exports more than 4 million tonnes annually. Ecuador's cuisine includes a variety of different banana types such as oritos (sweet baby bananas) These are yellow eating bananas which are short, fat and very sweet. A related fruit, plantains or plátanos, are also grown extensively in Ecuador.

Galapagos
Imagine swimming among sharks, walking alongside giant tortoises, sea lions, and blue-footed boobies in one of the most unique landscapes in the world, The Galapagos Islands in Ecuador. The archipelago, considered an earthly paradise with numerous islands, is home to an abundance of marine species and exotic birds and there is no other place like it in the world.
All Journeys

10-Days

11-Days

12-Days

13-Days

14-Days

15-Days

16-Days

17-Days

18-Days

2-Days

3-Days

4-Days

5-Days

6-Days

7-Days

8-Days

9-Days

Argentina

Auckland

Bahrain

Bali

Bangkok

Bangladesh

Beach Extension

Beijing

Bespoke Tour

Bhutan

Buenos Aires

Cairo

Cambodia

Chiang Mai

Chile

China

City Explorer

Croatia

Cuba

Culinary Tour

Destination Trip

Dhaka

Egypt

Family

Georgia

Germany

Highlight Tour

Hiroshima

Hoi An

Hong Kong

Hurghada

India

Indonesia

Island Hopping

Italy

Japan

Jordan

Journeys

Kenya

Kep

Kyoto

Langkawi

Laos

Madagascar

Malaysia

Marrakech

Morocco

Movie Tour

Multi Country

Myanmar

Nepal

New Zealand

Panama

Peru

Philippines

Phnom Penh

Portugal

Private Journey

River Cruise

Safari Tour

Santiago de Chile

Saudi Arabia

Self-Drive Tour

Siem Reap

Singapore

Slovenia

Small Group Journeys

Spain

Sri Lanka

Stopover

Tangier

tanzania

Thailand

Tokyo

United Arab Emirates

Vietnam

Weekend Getaway

Wellness

Zagreb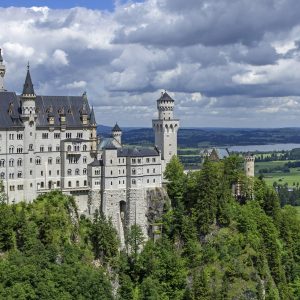 Immerse yourselves into Germany's history from the middle age to the modern era. Get fascinated by Germany's ancient, but well-kept castles and different German regions and their immense variety of German food. Your guides are locals, who will entertain you…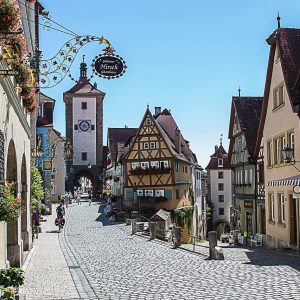 Experience nature, art and culinary delights on Germany's oldest holiday route.Enjoy its relaxed spirit on 460-kilometers from the Main River to the Alps.Get impressed by the unique scenery and let our knowledgeable guides introduce you to the German culture from…

Atacama Desert
The driest nonpolar and also oldest desert in the world. It is a wonderful area to experience an ancient place and its energy. The place to stay in Atacama desert is the small oasis town of San Pedro. The area around San Pedro has a lot to offer: the geysers of Tatio, the Valle de la Luna, the ancient fortress of Pucará de Quitor and the hot springs of Puritama. Albeit being a dry desert, Atacama is full of salt flats, active geysers, fertile oases and intense blue lagoons. For astro-tourists it is also the perfect place to see an infinite starry sky.