Madagascar is the fourth largest island in the world and an island-continent home to a large variety of landscapes from the thorny desert of the Deep South to the rainforests of the East as well as miles of coastline with dream beaches, cruising, sailing, and diving options. The coasts are always warm and sunny. Malagasy gastronomy is made of fresh products, and it is rice that the Malagasy love. And to drink? Rum of course!

Top Highlights

Fauna and Flora
The fauna and flora of Madagascar are considered as being a nature sanctuary as well as the cradle of endemic species of the island. You will discover unique species in the world with nearly 7 types of baobabs, 19 000 plant species, and more than 100 000 different types of species of fauna. This exceptional originality is specifically due to its isolated location in the middle of the Indian Ocean. A colourful journey awaits you!

The Best Beaches
One cannot ignore the beauty of the Madagascar beaches… A warm and crystalline water that borders kilometres of white sandy coasts. Relax for a day or an hour in the cool shade of the palm trees and then head for the many lagoons around. The beaches of Madagascar also offer a multitude of activities including diving, snorkelling, surfing, kitesurfing, windsurfing. Many cruises in dhow or sailing are also offered.

World Heritages
The island of Madagascar is full of varied traditions and cultures, mixing sacred places, particular arts and protected natural areas where a multitude of endemic animals and plants live and thrive. Thus, these numerous treasures have been classified as UNESCO World Heritage Sites to ensure they'll always be protected, and because they represent an exceptional interest for the common heritage of humanity.
All Journeys

10-Days

11-Days

12-Days

13-Days

14-Days

15-Days

16-Days

17-Days

18-Days

2-Days

3-Days

4-Days

5-Days

6-Days

7-Days

7-Nights

8-Days

9-Days

Adventure

Algeria

Animals

Argentina

Armenia

Auckland

Azerbaijan

Bahrain

Bali

Bangkok

Bangladesh

Beach Extension

Beijing

Bespoke

Bhutan

Bolivia

Buenos Aires

Cairo

Cambodia

Cameroon

Canada

Cape Verde

Chiang Mai

Chile

China

City Explorer

Colibri Group Journey

Colibri Travel

Colombia

Croatia

Cuba

Culinary

Destination Trip

Dhaka

Dolphins

Egypt

Family

Georgia

Germany

Highlight Tour

Hiroshima

Hoi An

Hong Kong

Hotel Specials

Hurghada

India

Indonesia

Island Hopping

Israel

Italy

Japan

Jordan

Journeys

Kenya

Kep

Kyoto

Langkawi

Laos

Madagascar

Malaysia

Marrakech

Morocco

Movie Tour

Multi Country

Myanmar

Namibia

Nature

Nepal

New Zealand

Panama

Peru

Philippines

Phnom Penh

Phuket

Portugal

Private Journey

River Cruise

Rwanda

Safari Tour

Santiago de Chile

Saudi Arabia

Self-Drive Tour

Siem Reap

Singapore

Slovenia

Small Group Journeys

South Korea

Spain

Sri Lanka

Stopover

Tangier

tanzania

Thailand

Tokyo

Uganda

United Arab Emirates

United States

Vietnam

Weekend Getaway

Wellness

Whales

Wilderness

Zagreb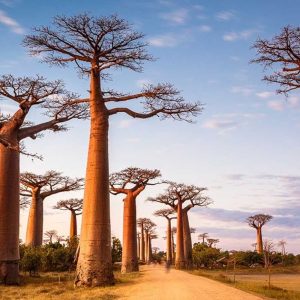 Meet Lemurs in the rainforest in Ranomafana National Park. Experience railway from the highlands to the east coast. Enjoy the wonderful lagoon facing your bungalow.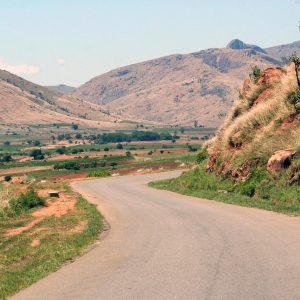 Enjoy the Tsiribihina River trip, the Tsingy of Bemaraha and the Baobabs Avenue. Experience five days trekking in the amazing Makay Mountains. Sharing great moments with your local guides and porters during the trek.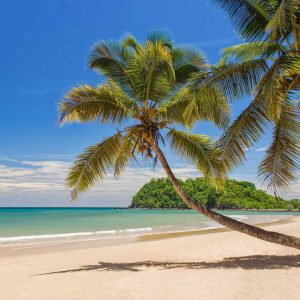 The amazing Tsingy in Bemaraha National Park. The Baobabs Avenue and the wildlife of Kirindy Reserve. Enjoy Nosy Be and the island of Nosy Iranja.

Nosy Be
The seaside spot par excellence with beautiful properties, sublime landscapes, charming neighbouring islands and a very relaxed atmosphere. Located in the Mozambique Channel, near the north-western coast of Madagascar, the island is also called Ambariobe (big island) by its inhabitants. Nosy Be holds a lot of surprises in store for visitors. Forests with exceptional fauna and flora, the Lokobe Park and some volcanic lakes.

Baobabs Avenue
7 species of baobab trees are present in Madagascar, some are up to 800 years old. Along the dirt road between Morondava and Belon'i Tsiribihina in western Madagascar, these trees are one of Madagascar's most-seen attraction. They did not originally grew in isolation but stood in a dense tropical forest decades ago. The forest was cleared over the years for agriculture, leaving only these famous trees.

The Tsingy of Bemaraha
An ancient coral reef which was transformed into a stone forest sculpted by water, wind and time. It is one of the most astonishing landscapes in Madagascar and part of the country's largest natural reserve, the Tsingy de Bemaraha Strict Nature Reserve. Also, the park is home to seven Lemur species, which of one is the Deckens sifaka, known for its creamy white fur and black face.

Andasibe-Mantadia
Split into two areas, the Mantadia National Park and the Analamazoatra Reserve, this national park is located near to Madagascar's capital city. The forests of Andasibe-Mantadia impress with moist moss, ferns, trees of impressive heights and more than a hundred species of orchids that bloom between September and January. The unbeaten highlight, however, is the country's largest lemur, the Indri.

Ranomafana National Park
Located in the south-eastern part of the island, this is the country's most popular national park. The landscape in the eastern part of the park is the most scenic, covered by densely forest hills, traversed by countless streams. Numerous birds, butterflies, bats and lemurs are living in this park, which of one is the endangered bamboo lemur.

The Malagasy Highlands
From Tana, the capital, southwards on the Route Nationale 7, they stretch across the centre of the island. At an average altitude of 1,300m, it is the emblematic landscape of Madagascar with its rice terraces and small villages with red earthen houses and their thatched roofs. The atmosphere is one of pastel colours and shimmering light. An amazing road trip.