Cambodia boasts a rich culture with its many ancient temples and impressive natural scenery. These include secluded beaches, mighty rivers, and remote forests. The real highlight however are the temples of Angkor which literally rise out of the jungle and are a magnet for visitors to Cambodia. Angkor Wat is the largest and most famous of the temples, although visitors can quite easily spend a week exploring the hundreds of other exquisite structures.

Top Highlights

About Cambodia
The temples of Angkor are dotted throughout the Angkor Archaeological Park. Visit the must-see temples of Angkor Wat, Bayon and Ta Prohm before venturing off the tourist trail to some of the smaller, more remote temples. Cambodia is filled with fascinating towns and villages, ancient sites and picturesque landscapes. Battambang is home to French-colonial architecture, a thriving art scene, the famous bamboo train and Cambodia's first winery.

Khmer Food
Khmer cuisine is very similar to Thai food, but with fewer spices involved. Popular dishes include fish, soup and salad, almost always incorporating Cambodia's favourite flavours of coriander, lemongrass and mint. There is also a plethora of sweet dishes. Common ingredients used in Cambodian cuisine include nuts, bananas, coconut, the durian fruit (known for its distinctive odour), jackfruit, longan fruit, lychee, pineapple and rambutan fruit, to name just a few.

Multi Country
Cambodia shares borders in the north with Laos and Thailand, in the east with Vietnam and the southwest with the Gulf of Thailand. Cambodia is the perfect country for all included reagional south-east asia combination tour. Travel overland from Vietnam or Laos through Cambodia in to Thailand or vice versa. Various multi-country combinations are offered in various lengths. Explore the best what South East Asia got to offer.
All Journeys

10-Days

11-Days

12-Days

13-Days

14-Days

15-Days

16-Days

17-Days

18-Days

2-Days

3-Days

4-Days

5-Days

6-Days

7-Days

7-Nights

8-Days

9-Days

Adventure

Algeria

Animals

Argentina

Armenia

Auckland

Azerbaijan

Bahrain

Bali

Bangkok

Bangladesh

Beach Extension

Beijing

Bespoke

Bhutan

Bolivia

Buenos Aires

Cairo

Cambodia

Cameroon

Canada

Cape Verde

Chiang Mai

Chile

China

City Explorer

Colibri Group Journey

Colibri Travel

Colombia

Croatia

Cuba

Culinary

Destination Trip

Dhaka

Dolphins

Egypt

Family

Georgia

Germany

Highlight Tour

Hiroshima

Hoi An

Hong Kong

Hotel Specials

Hurghada

India

Indonesia

Island Hopping

Israel

Italy

Japan

Jordan

Journeys

Kenya

Kep

Kyoto

Langkawi

Laos

Madagascar

Malaysia

Marrakech

Morocco

Movie Tour

Multi Country

Myanmar

Namibia

Nature

Nepal

New Zealand

Panama

Peru

Philippines

Phnom Penh

Phuket

Portugal

Private Journey

River Cruise

Rwanda

Safari Tour

Santiago de Chile

Saudi Arabia

Self-Drive Tour

Siem Reap

Singapore

Slovenia

Small Group Journeys

South Korea

Spain

Sri Lanka

Stopover

Tangier

tanzania

Thailand

Tokyo

Uganda

United Arab Emirates

United States

Vietnam

Weekend Getaway

Wellness

Whales

Wilderness

Zagreb
Venture to the Mekong Delta and spend the day exploring the many palm fringed canals, local temples and markets. Start your day like a local as you explore the bustling streets of Phnom Penh whilst on a cyclo. Journey along…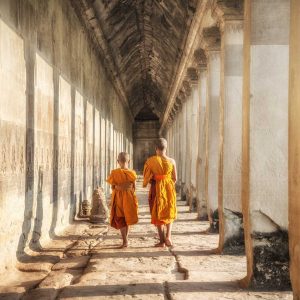 Take in the views of Phnom Penh while enjoying some welcome drinks upon your hotel's rooftop bar. Travel through the Cambodian countryside to the lesser-known temple of Beng Mealea, which has been overgrown by the encroaching jungle. Get to know…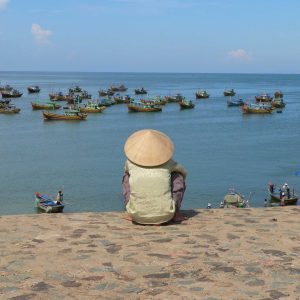 Journey along the meandering canals and meet the local people as you discover the beauty of the Mekong Delta on an one night river cruise before a speedboat journey to bustling Phnom Penh. Take a Tuk Tuk to Angkor Wat…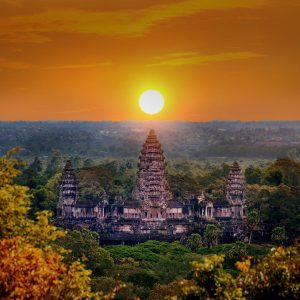 Before dawn, travel to Angkor Wat and explore the grounds by torchlight before watching the sun rise over Angkor Wat's famous spires. Journey through the Cambodian countryside before entering Angkor Thom where you will gain your first view of the…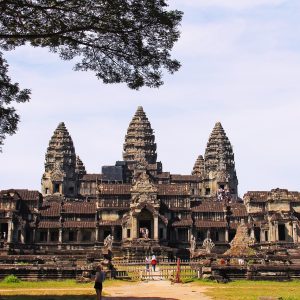 Discover the majesty of Angkor, a UNESCO World Heritage Site. Explore the beautiful province of Takeo, full of natural and ancient man-made wonders. Get insight into daily life of the locals in the colonial town of Battambang. Experience a safari…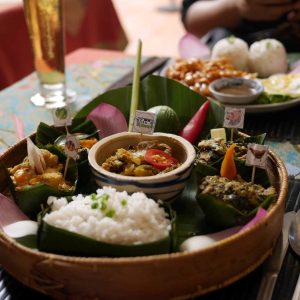 Dine on authentic Cambodian cuisine and explore the capital Phnom Penh by cyclo. Travel through scenic rice fields and orchards and eat like a local. Visit Cambodian families who produce traditional products, sample the local delicacies, and enjoy unique cultural…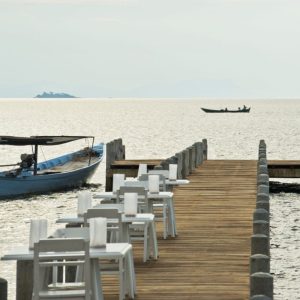 Discover the fascinating towns of Cambodia's South Coast. Travel to Sihanoukville, then head to tranquil Kep and venture on a boat over to Rabbit Island. Enjoy the region's signature dish, Kampot pepper crab before relaxing on on of the stunning…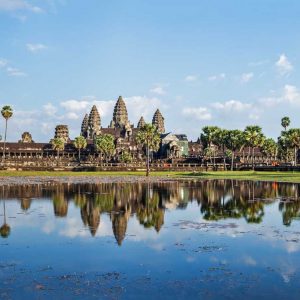 Spend a day immersed in the temples of Angkor and visit one of the world's largest freshwater lakes, Tonle Sap Lake. Experience a personally tailored day in Phnom Penh with expert advice from a local insider of the city. Taste…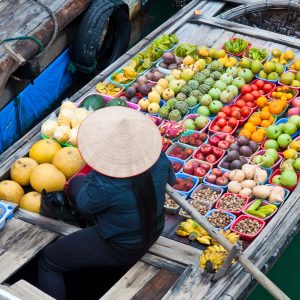 Escape the crowds and travel by tuk-tuk to Angkor Wat for sunrise over Angkor Wat's famous spires. Enjoy a hands-on traditional Lao-style cooking demonstration at the Bamboo Experience cooking school. Learn about the typical ingredients used in Lao cooking and…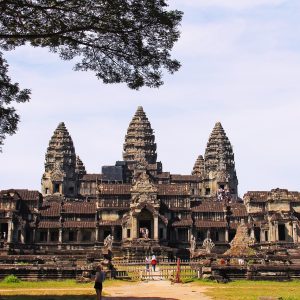 Witness the breath-taking view of the sunrise over the magnificent Angkor Wat temple at dawn. Dine with a local and enjoy a delicious home-cooked meal full of tasty herbs and spices while chatting about local life in Cambodia. Explore Cambodia's…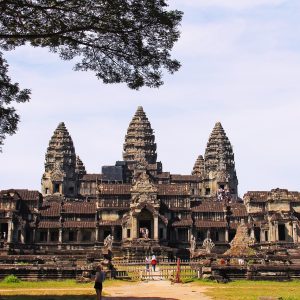 Witness the breath-taking view of the sunrise over the magnificent Angkor Wat temple at dawn. Dine with a local and enjoy a delicious home-cooked meal full of tasty herbs and spices while chatting about local life in Cambodia. Explore Cambodia's…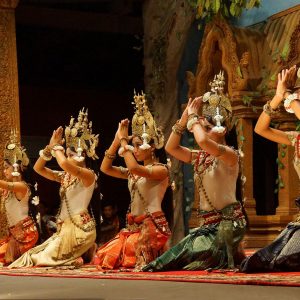 Admire the stunning sunrise over the tops of Angkor Wat and the surrounding temples. Take a boat ride to visit the unique floating village of Kampong Phluk and learn about the fascinating life of the local people. Glide through the…

Siem Reap
Is the most prosperous region of contemporary Cambodia. Its close proximity to the Angkor Wat temple complex has turned the city into one of the world's premier travel destinations. Siem Reap is nestled between rice paddies and stretched along the Siem Reap river; this small provincial capital serves as the gateway to the millennium-old temple ruins of the Khmer empire.

Kampot
Most visitors come here to take a look at the old French colonial architecture, which is still in charming condition and to have a vantage point for visiting the nearby beaches or small islands of Kep. Kampot province is also renowned for the quality of its fruits, its sea salt and, of course, the famous Kampot Pepper. Kampot is a pretty riverside town just 5km from the sea and serves the very popular seaside resort of kep.

Kratie
Located on the east bank of the Mekong River, Kratie attracts a fair share of visitors, many of whom wish to catch a glimpse of the last few Irrawaddy Dolphins left in the world. The town of Kratie offers an authentic rural ambience, and therefore serves as the perfect place to spend a peaceful night or two. It is a nice relief from some of the country's more trafficked areas.

Phnom Penh
The city offers several cultural and historical attractions including the Royal Palace, Silver Pagoda and the National Museum. This modern capital is a vibrant, bustling city nestled majestically on the banks of the confluence of two mighty rivers: The Mekong and The Tonle Sap. The many older French colonial buildings add to the ambiance.

Kep
A province-level town famed for its spectacular sunsets and splendid seafood, it was founded as a colonial retreat for the French elite in 1908. In Kep, tourists can enjoy a variety of tourist attractions such as natural mountains, evergreen tropical forest, mangroves, islands, sea grass coral reefs, pure sea air, beaches, and sea food.

Southern Island
In Cambodia's up-and-coming southern islands your best chances to fulfil those paradise fantasies are Koh Rong and Koh Rong Sanloem. Off the coast of Sihanoukville, Koh Rong is party central, with its hippy-trippy Koh Tuch village; the rest of the island, fringed by silicon sand and clad in dense jungle, is an escape. Just south and slightly mellower is Koh Rong Sanloem, with tropical hideaway resorts and gentle, shallow bays. There are more islands along the coast, including the Koh Sdach archipelago and the large, almost undeveloped, Koh Kong.

Battambang
Battambang is the main hub of the Northwest connecting the entire region with Phnom Penh and Thailand, and as such it is a vital link for Cambodia. It is an elegant riverside town, home to some of the best preserved colonial architecture in the country. Battambang was once not listed on the map for road travellers, but facilities have improved and it makes a great base for visiting nearby temples and villages.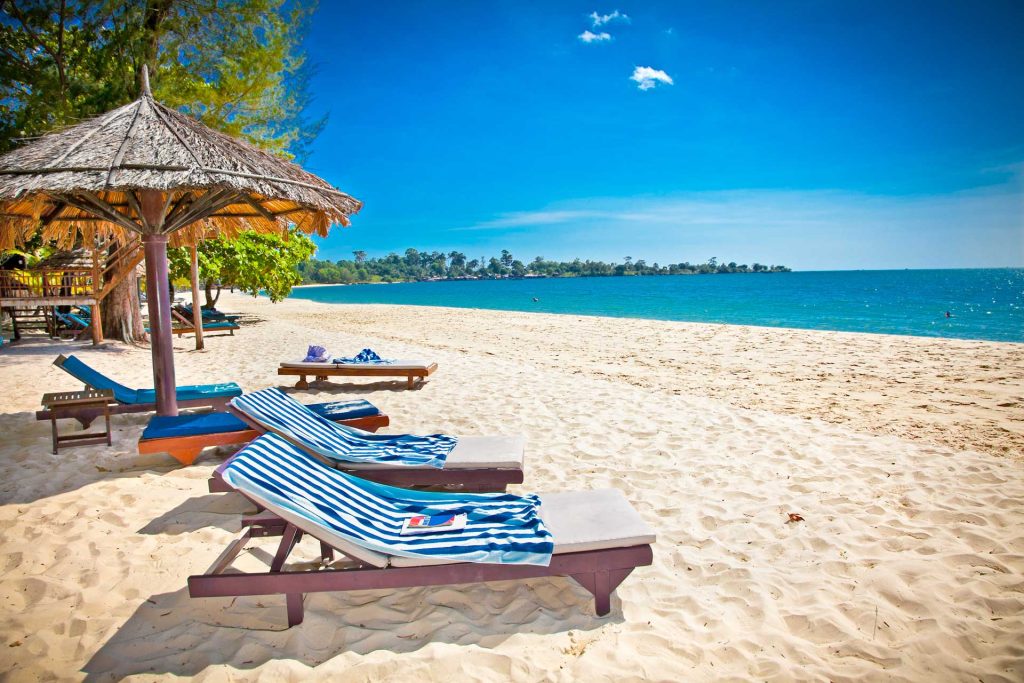 Sihanoukville
located on the coast of Cambodia, about halfway between Thailand and Vietnam, on the Bay of Thailand. A hot tourism spot for both foreigners and locals, three sides of the town are bordered by tropical beaches and islands. Sihanoukville, also known as Kampong Som, is Cambodia's most popular beach resort.

Mondulkiri
Mondulkiri – Eventually the endless rice fields and sugar palms that characterise the Cambodian landscape give way to rolling hills and the wild east of Mondulkiri, home to the hardy Bunong people, who still practise animism and ancestor worship. Wildlife is a big draw here with the opportunity to 'walk with the herd' at Elephant Valley Project or spot doucs or gibbons on a trek through the Seima Protected Forest. Add thunderous waterfalls and a jungle zipline to the mix and you have the perfect ingredients for an authentic adventure.