Established in 2002, it was one of the first charming boutique hotels in Phnom Penh. Ideally situated in the heart of the city, the property has been fully renovated in 2020.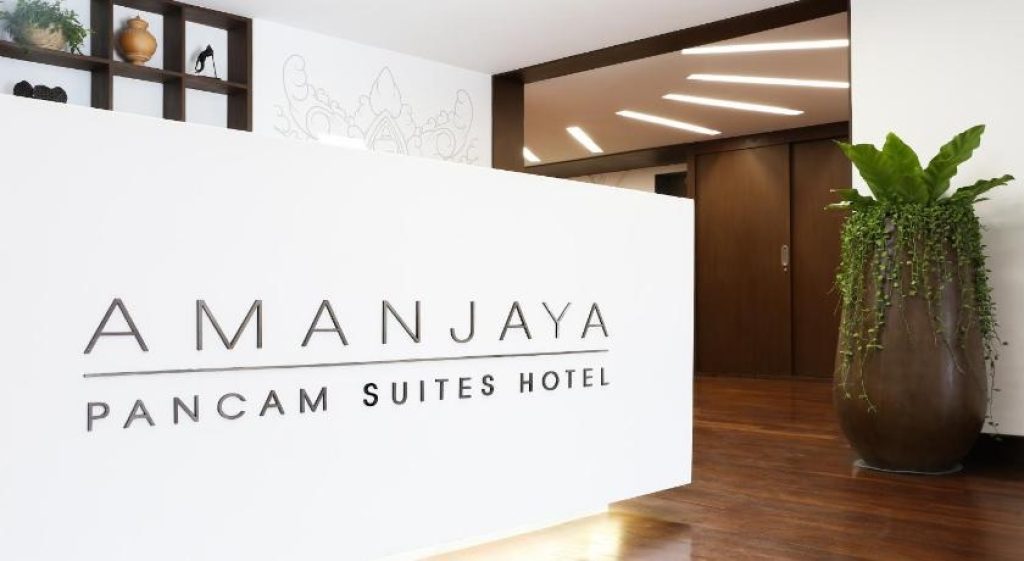 About the Hotel
Amanjaya Pancam Riverside Suites Hotel is situated on riverside, overlooking the Tonle Sap river and the mighty Mekong. It is just a stroll away to the city's finest landmarks: from Ministries to modern shopping malls and entertainment venues. Relax on your balcony with an amazing view of the riverside. Watch as people go by, boats pass through and enjoy a drink in hand while you take it all in!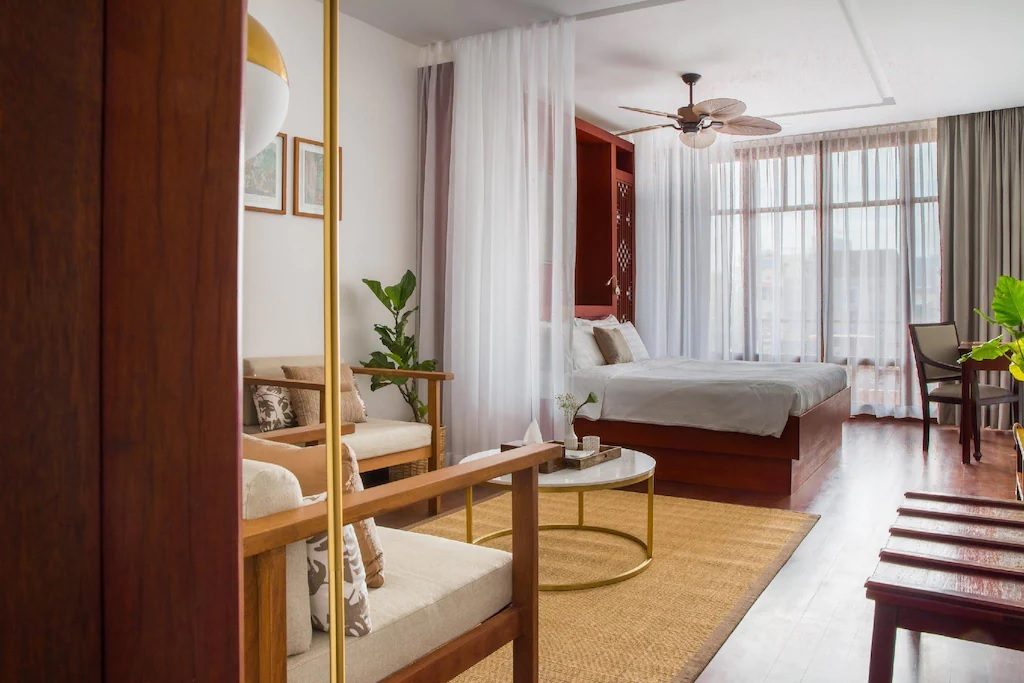 About the Rooms
Gratify yourself with one of the three Deluxe Rooms, stretched over 90 sqm! More than a guest room, these exclusive suites feature genuine living area, a spacious lounge corner with a sofa and 3 armchairs and a comfortable working desk. They are all harmoniously decorated with Cambodian raw silk, handmade artefacts replicas, over a well-polished local cherrywood Flooring. All the furniture was also made to-order in the same wood. For business or leisure, this room is your ultimate base in the capital.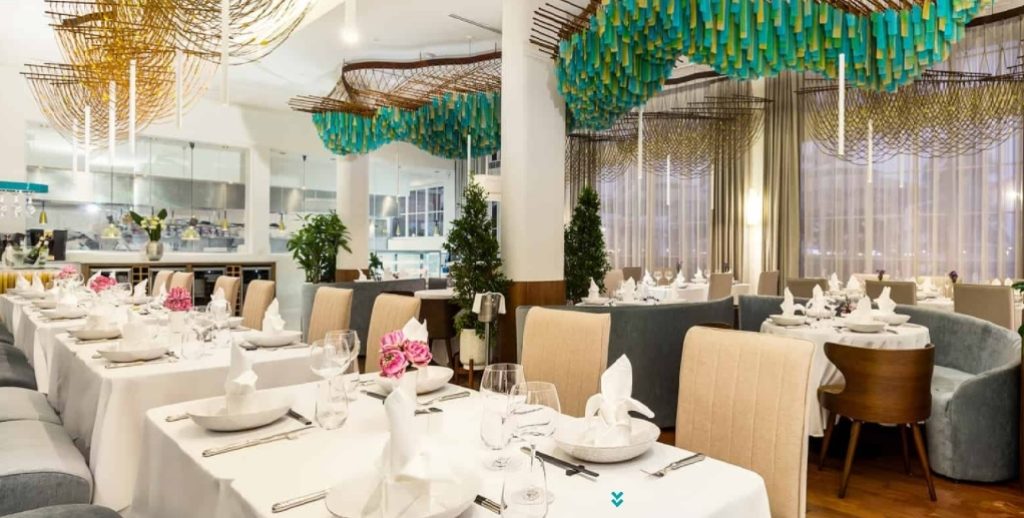 About Dining
Sombok restaurant is a new fine dining Khmer gastronomy in Phnom Penh headed by the famed "Kimsan Twins" executive chefs. It is the sister restaurant of the renowned Embassy based in Siem Reap.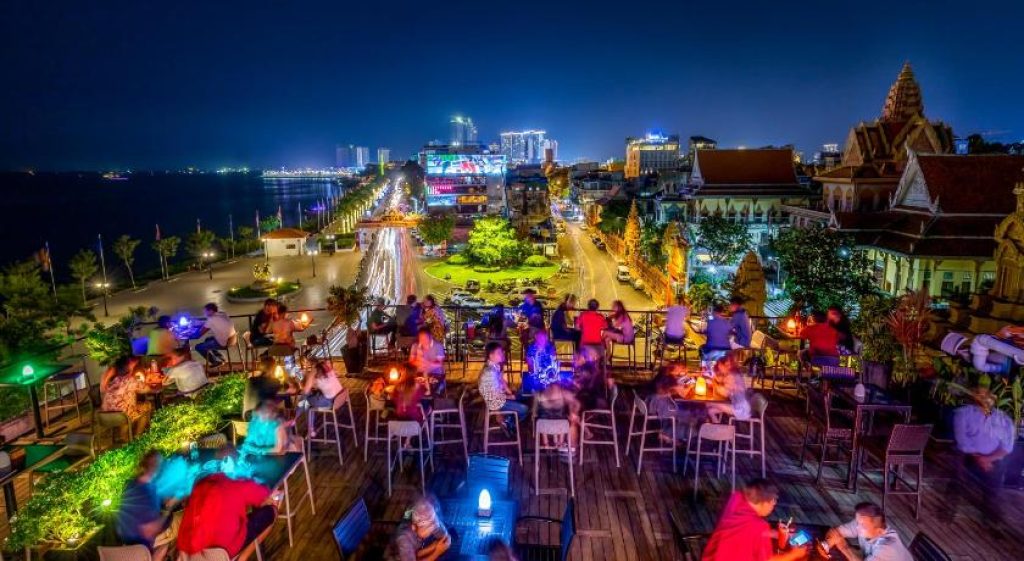 About Facilities and Recreation
The hotel is also home to one of Phnom Penh's most attractive venue: Le Moon Rooftop. Since its opening in 2010, nearly a decade after the construction of the Riverside Suites Hotel, Le Moon has drawn crowds from many different background.