At Pullman Khao Lak Resort, you will find everything you need to refresh your body and mind. With white powdery sands and the azure waters of the Andaman Sea, this resort rests on Bang Muang Beach within the Khao Sok National Park. The Resort offers a sophisticated setting where you can recharge and reconnect.
From the moment you arrive, Pullman Khao Lak Resort immerses you into the vibrant local culture in unexpected ways. Situated near a charming resident village, you can drop by anytime to experience a slice of life in Khao Lak. At Pullman Khao Lak Resort, Sino-Portuguese heritage is fused into the design and you'll be surrounded by local art and handicrafts. With a pristine beachfront location, the resort faces the Andaman Sea and its vibrant sunsets. Enjoy Phang Nga province's natural beauty as you indulge in scenic views of lush green fields and towering coconut trees.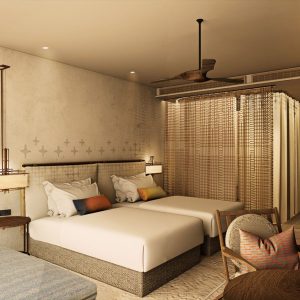 About the Rooms
Not just sleek and stylish, Pullman's Deluxe Rooms are spacious and smart. Contemporary design and superb connectivity make it easy for you to plug in and get down to business. Overlooking the lush green hilltops of Bang Muang Beach, the furnished balcony is an idyllic space to relax and chill out. The airy bathroom features an oversized rainshower.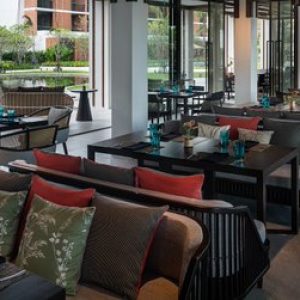 About Dining
Explore a fusion of flavours at Plai Dining Room. A dynamic all-day dining restaurant, Plai offers an array of homestyle Thai recipes as well as international favorites from around the globe. Combining fresh homegrown herbs and bold spices, the local specialties offer a true taste of Thailand. Catering to new entrepreneurs, the menu also features a range of comfort food.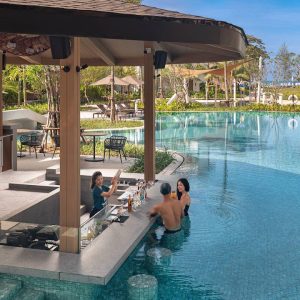 About Facilities and Recreation
Relaxing stays are essential these days, not an option. At Rosalyn Spa by Pullman Khao Lak, whether you are looking for a muscle-soothing massage or a moisturizing facial, the team of therapists will work with you to bring the best possible results. Come, restore your sense of wellbeing and take on the day.
Please note that this is not a live online booking engine. By submitting your booking inquiry, does not confirm the  booking yet. Our reservation will get back to you with a confirmation and prices. Once you have received our proposal, you have the opportunity to review it before finalising the booking with us.