Vedana Lagoon Resort & Spa
The resort embodies the subtle connection of modern art concept and high-end lifestyle.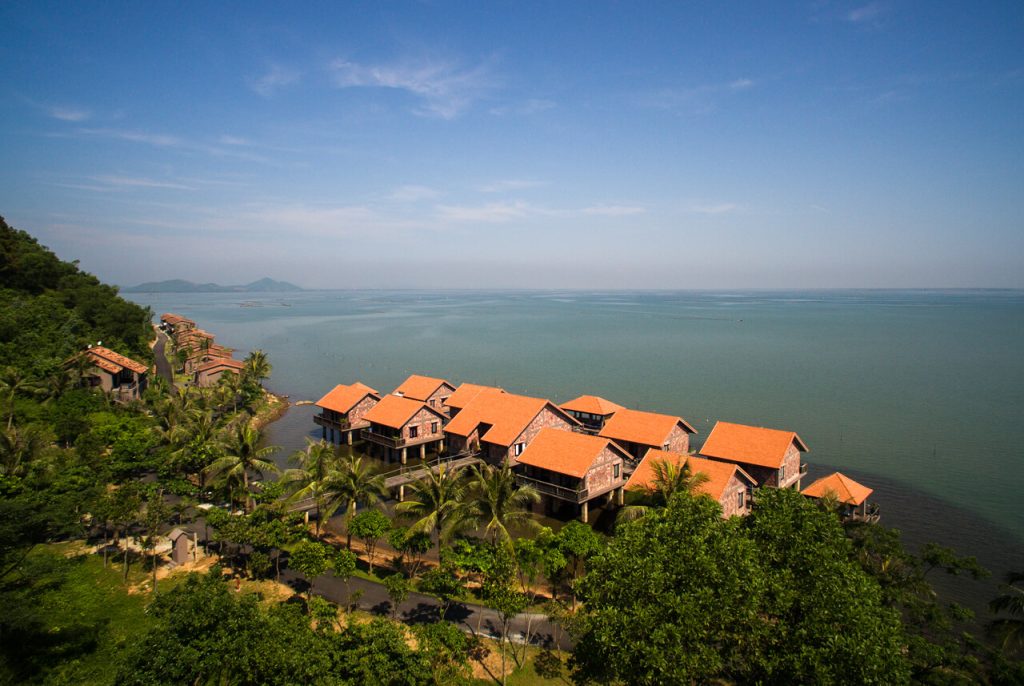 About the Hotel
Nestled on the shore of a secluded, peaceful and serene lagoon, surrounded in lushly forested peaks. Vedana Lagoon Resort & Spa is well placed, offering isolated appeal and stunning views across a vast immense lagoon, one of the largest in south east Asia. The resort lies between two cities well-knows for their world heritage listed sites: Hue and Hoi An. Spread over 27-hectares ensuring privacy exclusivity and above all a picturesque landscape of calm and peace.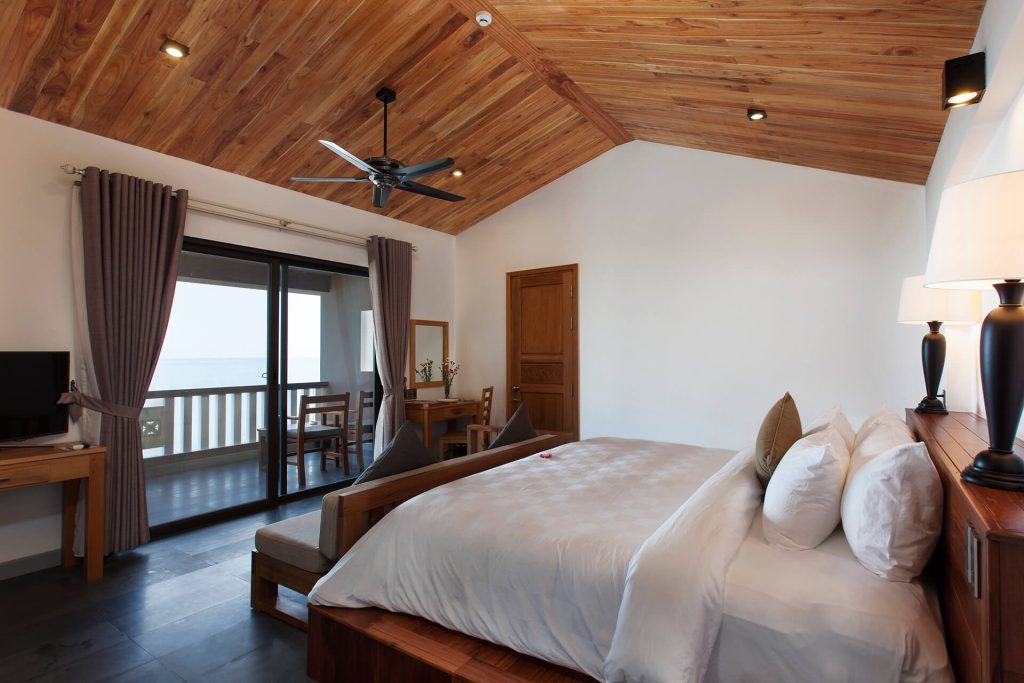 About the Rooms
Vedanā Lagoon Resort & Spa offers a new concept with stylish interior decoration on an area of 27 hectares of undulating land and lagoon surface in a calm and picturesque landscape. With 55 luxury rooms/ villas and bungalows with 68 bedrooms, the resort is as warm and inviting as it is fresh and full of vision. Each of the villas and bungalows are individualized and have their own private sundeck, and a balcony that leads out onto the immense lagoon or into a private garden. The highlight of this resort is the first over-water bungalows in Vietnam. The essence of Vedanā Lagoon Resort & Spa flows into the wellness experience.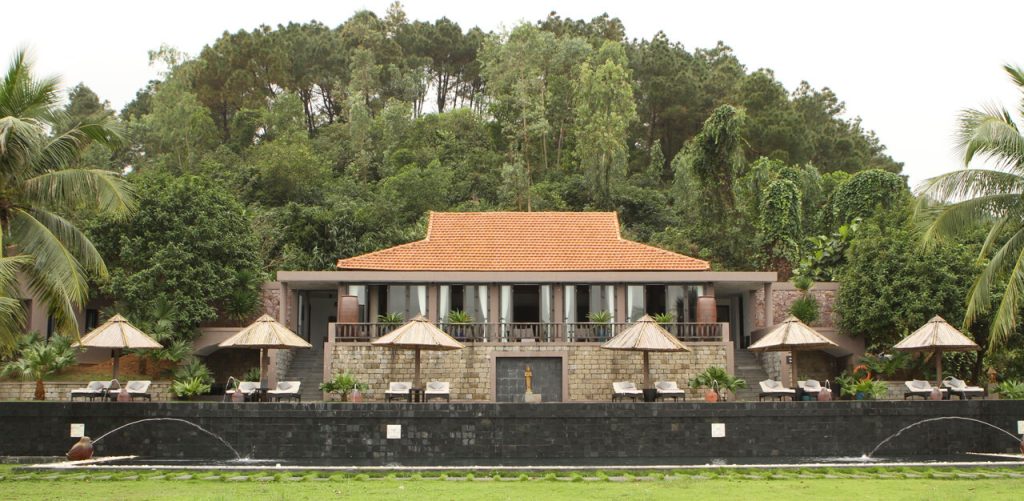 About Dining
Unwind with delicious dishes in the Horizon Restaurant, the Lantern Restaurant and The Twilight experience, or enjoy famous spirits in the Cape Bar. Vedanā Lagoon Resort & Spa will bring you an exquisite dining experience.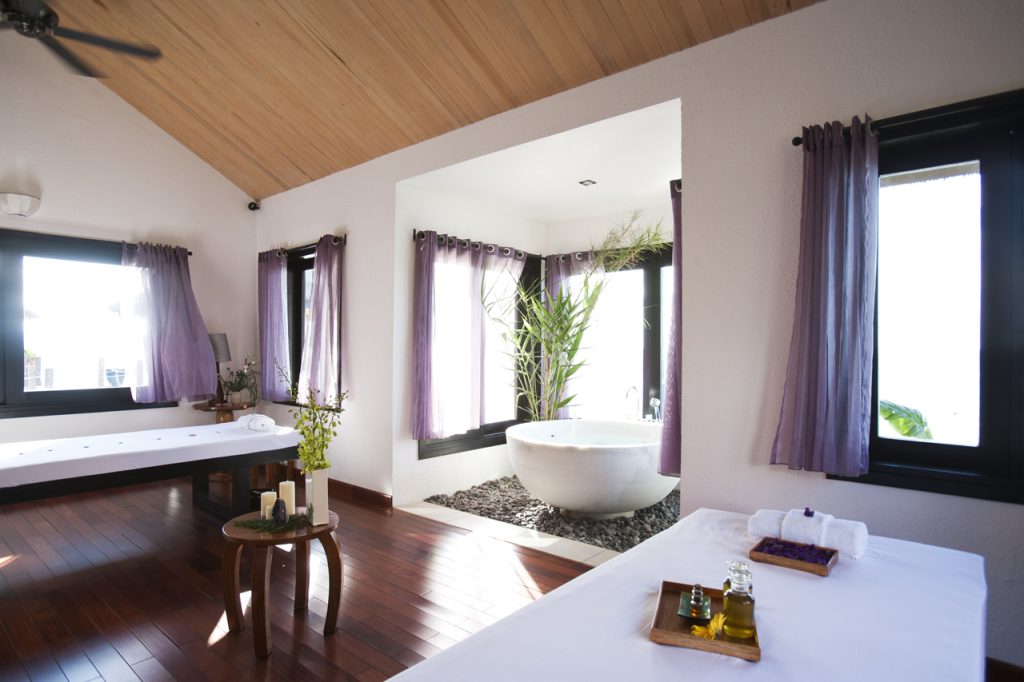 About Facilities and Recreation
Vedanā Wellness at Vedanā Lagoon Resort & Spa blends ancient traditional healing wisdom from the east with therapies from the west. Tai chi or yoga classes help you find balance and peace in your mind and soul. A private or group class is provided upon request.
Please note that this is not a live online booking engine. By submitting your booking inquiry, does not confirm the  booking yet. Our reservation will get back to you with a confirmation and prices. Once you have received our proposal, you have the opportunity to review it before finalising the booking with us.