Victoria Angkor Resort & Spa
Featuring a French colonial style, with dark woods and an architecture creating an oasis of calm and serenity, Victoria Angkor Resort & Spa will plunge you into a Back in Time journey, at the gates of Angkor wonders.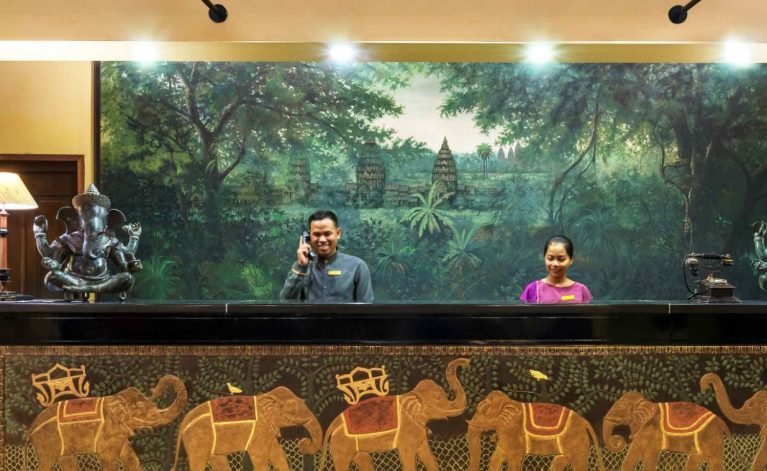 About the Hotel
Located in the heart of the former French district of Siem Reap, in front of the Royal Garden, Victoria Angkor Resort & Spa is an iconic 5-star hotel, inspired by the 1930's colonial architecture. Only few minutes away from the animated centre of the city, feel welcome in an oasis of peace and warmth.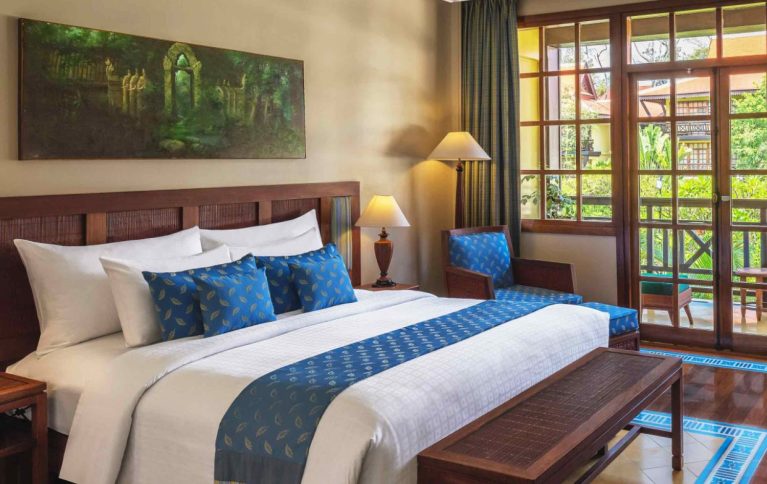 About the Rooms
Arty and authentic, featuring 120 rooms and 10 suites, each one inspired by the history of the former Indochina. All rooms have the distinctive European touch, with their beautiful wooden floors, colourful tiles, stylish furniture, exclusive fabrics and original decorative artifacts that give an incomparable feeling of well-being.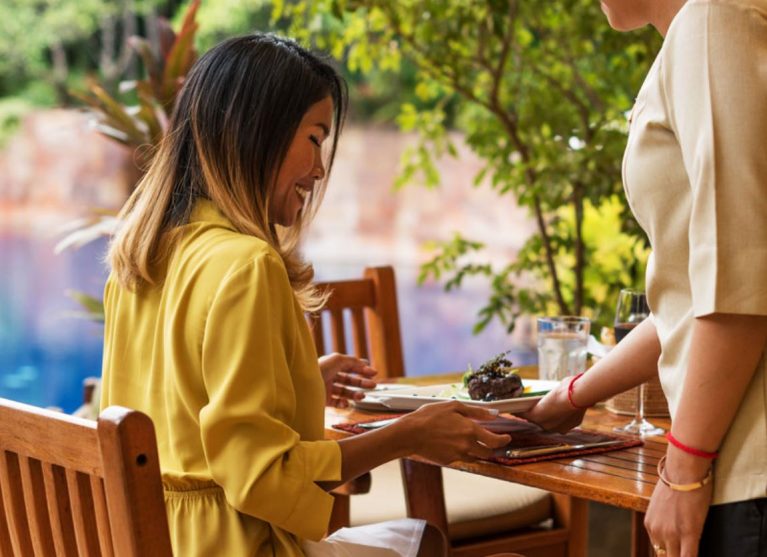 About Dining
Gastronomy is an important value for Victoria Angkor Resort & Spa. Within its two restaurants, you will enjoy your favourite dishes, prepared with all the passion of Chef. In colonial bar, immerge yourself in the old times while enjoying an original cocktail or a fresh fruit juice.

About Facilities and Recreation
Victoria Angkor Resort & Spa is meant to be a meeting place for local artists, a retreat for diplomats, nature lovers, writers, romantic tourists or nostalgic from an old French Art de Vivre. Take a walk around the garden, rest on a sunbed around the swimming pool, relax in our open-air Jacuzzi, and spoil yourself in our Healthysens Spa or during a gastronomic dinner at Le Connaisseur, our French fine-dining restaurant.