Authentic, Natural and Cultural are the words that best capture the essence of Romania, a dynamic country rich in history, arts and scenic beauty. Romania offers countless unique travel experiences that are waiting to be discovered.
A journey of a few hours, can take you from the Danube River to a beautiful, intact, medieval town; from Bucharest to the Black Sea; from Southern Transylvania to the historic regions of Bucovina or Maramures.

Top Highlights

Danube Delta
The mighty Danube River flows 1,788 miles from its springs in Germany's Black Forest to the Black Sea. Just before reaching the sea, it forms the second largest and best preserved of Europe's deltas: 2,200 square miles of rivers, canals, marshes, tree-fringed lakes, and reed islands. The Danube Delta is a wildlife enthusiast's (especially a bird watcher's) paradise.

Painted Monasteries
Among the most picturesque treasures of Romania are the Painted Monasteries of Bucovina. Their painted exterior walls are decorated with elaborate 15th and 16th century frescoes featuring portraits deemed masterpieces of Byzantine art. Whether you are interested in religion, history, art, or architecture, you will be intrigued by the construction and decor — exterior and interior — of these edifices.

Medieval Towns
The region of Transylvania brings to minds of many the legend of Count Dracula. While the legend is certainly intriguing, the region has much more to offer. Some of Europe's best-preserved medieval towns, most notably Sighisoara, Brasov and Sibiu, are in Transylvania. Visitors can marvel at Transylvania's unique architectural treasures, such as castles, fortified churches, and centuries-old houses.
All Journeys

10-Days

11-Days

12-Days

13-Days

14-Days

15-Days

16-Days

17-Days

18-Days

2-Days

3-Days

4-Days

5-Days

6-Days

7-Days

7-Nights

8-Days

9-Days

Adventure

Algeria

Animals

Argentina

Armenia

Auckland

Azerbaijan

Bahrain

Bali

Bangkok

Bangladesh

Beach Extension

Beijing

Bespoke

Bhutan

Bolivia

Buenos Aires

Cairo

Cambodia

Cameroon

Canada

Cape Verde

Chiang Mai

Chile

China

City Explorer

Colibri Group Journey

Colibri Travel

Colombia

Croatia

Cuba

Culinary

Destination Trip

Dhaka

Dolphins

Egypt

Family

Georgia

Germany

Highlight Tour

Hiroshima

Hoi An

Hong Kong

Hotel Specials

Hurghada

India

Indonesia

Island Hopping

Israel

Italy

Japan

Jordan

Journeys

Kenya

Kep

Kyoto

Langkawi

Laos

Madagascar

Malaysia

Marrakech

Morocco

Movie Tour

Multi Country

Myanmar

Namibia

Nature

Nepal

New Zealand

Panama

Peru

Philippines

Phnom Penh

Phuket

Portugal

Private Journey

River Cruise

Rwanda

Safari Tour

Santiago de Chile

Saudi Arabia

Self-Drive Tour

Siem Reap

Singapore

Slovenia

Small Group Journeys

South Korea

Spain

Sri Lanka

Stopover

Tangier

tanzania

Thailand

Tokyo

Uganda

United Arab Emirates

United States

Vietnam

Weekend Getaway

Wellness

Whales

Wilderness

Zagreb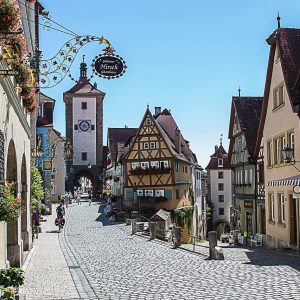 Experience nature, art and culinary delights on Germany's oldest holiday route.Enjoy its relaxed spirit on 460-kilometers from the Main River to the Alps.Get impressed by the unique scenery and let our knowledgeable guides introduce you to the German culture from…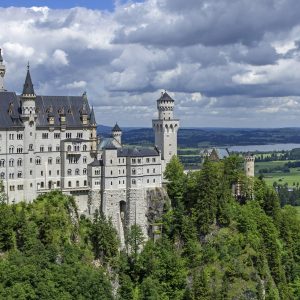 Immerse yourselves into Germany's history from the middle age to the modern era. Get fascinated by Germany's ancient, but well-kept castles and different German regions and their immense variety of German food. Your guides are locals, who will entertain you…