Many have heard of it as a popular destination for its annual cultural festival of Carnival – a two-day period where people fill the streets and revel in fantastical costumes making a grand parade full of colour, music, and excitement. Although this just scratches the surface of what these islands have to offer. The nation is a special destination in the Caribbean and stands out from other islands due to its unique topography, rich culture and wonderful flora and fauna.

Top Highlights

See & Beaches
Live your best island life as you sample the calm turquoise waters of Tobago's idyllic beaches. Go completely off the grid on a secluded stretch of coastline, where your footprints are likely to be the only ones you'll see; or dive into the heart of the action with adrenaline pumping water sports at a beach. Whether you're soaking up the sun, soaking in the surf, or seeking gorgeous sunsets, there's a strip of sand that's just right for you.

Eco Adventure
Awaken your wild side as you venture off the beaten path to explore Tobago's lush, natural beauty. Immerse yourself in the flora and fauna of the oldest protected rainforest in the Western Hemisphere; go deep and allow your inner adventurer to explore the colourful marine life of the island's vibrant reefs and indulge your senses with a therapeutic waterfall massage courtesy of Mother Nature. Discover why Tobago truly is nirvana for all naturalists.

Local Heritage
Discover the authenticity of Tobago's thriving culture. Infuse your vacation with local flavour and acquaint yourself with Tobago's vibrant and well-reserved heritage. Treat your tastebuds to delectable signature dishes like curried crab and dumplings; learn to move to the soulful beats of the steelpan and connect with Tobagonians on a personal level to uncover the true essence of the islands' allure.
Trinidad and Tobago Journeys
All Journeys

10-Days

11-Days

12-Days

13-Days

14-Days

15-Days

16-Days

17-Days

18-Days

2-Days

3-Days

4-Days

5-Days

6-Days

7-Days

7-Nights

8-Days

9-Days

Adventure

Algeria

Animals

Argentina

Armenia

Auckland

Azerbaijan

Bahrain

Bali

Bangkok

Bangladesh

Beach Extension

Beijing

Bespoke

Bhutan

Bolivia

Buenos Aires

Cairo

Cambodia

Cameroon

Canada

Cape Verde

Chiang Mai

Chile

China

City Explorer

Colibri Group Journey

Colibri Travel

Colombia

Croatia

Cuba

Culinary

Destination Trip

Dhaka

Dolphins

Egypt

Family

Georgia

Germany

Highlight Tour

Hiroshima

Hoi An

Hong Kong

Hotel Specials

Hurghada

India

Indonesia

Island Hopping

Israel

Italy

Japan

Jordan

Journeys

Kenya

Kep

Kyoto

Langkawi

Laos

Madagascar

Malaysia

Marrakech

Morocco

Movie Tour

Multi Country

Myanmar

Namibia

Nature

Nepal

New Zealand

Panama

Peru

Philippines

Phnom Penh

Phuket

Portugal

Private Journey

River Cruise

Rwanda

Safari Tour

Santiago de Chile

Saudi Arabia

Self-Drive Tour

Siem Reap

Singapore

Slovenia

Small Group Journeys

South Korea

Spain

Sri Lanka

Stopover

Tangier

tanzania

Thailand

Tokyo

Uganda

United Arab Emirates

United States

Vietnam

Weekend Getaway

Wellness

Whales

Wilderness

Zagreb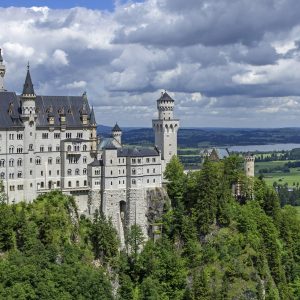 Immerse yourselves into Germany's history from the middle age to the modern era. Get fascinated by Germany's ancient, but well-kept castles and different German regions and their immense variety of German food. Your guides are locals, who will entertain you…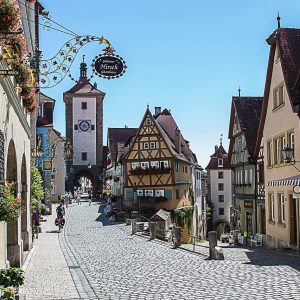 Experience nature, art and culinary delights on Germany's oldest holiday route.Enjoy its relaxed spirit on 460-kilometers from the Main River to the Alps.Get impressed by the unique scenery and let our knowledgeable guides introduce you to the German culture from…

La Brea Pitch Lake
South-Western Trinidad is home to the largest naturally occurring asphalt flat on the planet, fondly called the "Eighth Wonder of the World" by locals. It is one of only three in known existence and contains an estimated 10 million tons of the black sticky material which spans 100 acres with depths of 250 feet. While on a tour, visitors can walk on the surface might feel as if the lake alive, with its hissing and burping sounds.

Argyle Falls
Located on the Northeast side of Tobago, this 175 feet tall cascade of cool, crisp water attracts locals and visitors alike. With 3 levels, the thunderous sound of the waterfall is heard long before you see it. The first level is the tallest, but, hides the real splendour of Argyle's upper levels. Adventurous explorers can hike up to the second level, where they will be rewarded with several natural rock tubs to relax in. Going further upward to the third level, they will be met with the smallest but deepest pool where they can dive, jump or swing into the water using nearby vines.

Fort George
Formerly called La Vigie, Fort George is situated on the hills to the North of Trinidad overlooking the Gulf of Paria. The fort is the best destination for one of the most spectacular views of Port of Spain and the sea. At this well-preserved structure, one can see the original cannons, dungeons, and a signal station built in 1804 under the direction of then British Governor, Brigadier-General Sir Thomas Hislop. This fort was considered well-nigh impregnable at the time and it was the major defensive position in Trinidad, but it was never to experience military action. In times of rumours of war, the merchants of Port of Spain would store their records, cash and valuables here. Fort George ceased to be a Military establishment in 1846.

L'eau Michel Mud Volcano
A natural phenomenon where mud slowly flows out through active vents spanning approximately an acre. This mud is cool and smooth to the touch and so dense that it keeps visitors afloat. The area is touted as a unique spa experience, and the nearby L'eau Michel Beach allows for a refreshing sea bath. The surrounding scenery is comprised of cane fields and teak forests.

Buccoo Bay
is one of the main centres of Tobagonian entertainment. The gorgeous stretch of beach and clear waters are a refreshing sight for all who visit. Visitors are invited to experience this beauty even closer. This location offers many experiences such as snorkelling at the famous Buccoo Reef to witness the unique underwater flora and fauna first-hand; and glass-bottom boat tours which glide through the waves, giving riders a view of the ocean beneath their feet through a plexiglass screen on the boat's floor.

Bush Bush Wildlife Sanctuary
The Bush Bush Wildlife Sanctuary is situated in the South-Western region of the Nariva Swamp in Eastern Trinidad. It is home to more than 200 species of birds and animals. The Sanctuary sits on Bush Bush Island – an area of high ground that is approximately 3 meters above the swamp that is bordered by palms and covered in hardwood and silk-cotton trees. Here, red howler monkeys are often seen swinging between these trees which also serve as the nesting place for colourful parrots, the red-bellied macaw and an array of beautiful butterflies.

Gasparee Caves
Found on the island of Gaspar Grande, 15-minutes off the coast of North-Western Trinidad – are the Gasparee Caves. This is a natural system of limestone caverns created by millions of years of wave action and slightly acid rain on the island of Gaspar Grande. The largest of these caves is known as the Blue Grotto which holds a mysterious clear tidal pool at its bottom. The cave contains interesting stalagmite and stalactite formations which have been given nicknames such as "The Buddha", "Virgin Mary" and "The Lovers".

Macqueripe Bay
Along the North-Western Coast of Trinidad is this small and relaxing stretch of beach, hugged on either side by forest. The view of the bay is spectacular and on a clear day, you can see the Venezuelan mainland in the distance. It also contains one of the island's best eco-adventures. Here, visitors will have the opportunity to traverse pathways created in the forest canopy and zipline from point to point. This experience shows the location from a completely new angle as visitors zip above the beautiful bay and the beachgoers below them.

Caroni Bird Sanctuary
The 12,000-acre Caroni Swamp and Bird Sanctuary is the natural nesting home of the Scarlet Ibis, one of the national birds of Trinidad and Tobago. The major attraction at this mangrove is the opportunity to observe, close to sunset, the ritualistic roosting habits of thousands of these bright red birds. At this location, visitors can take a guided boat tour through the river channels and see first-hand why this location has been called one of the most beautiful mangrove wetlands in the Western Hemisphere.